Cover Story: Leaders of the Pack
2023 Sales Leaders: Royal Papers' Mark Licata Embodies Consistency
---
BY Jackson Silvanik, Managing Editor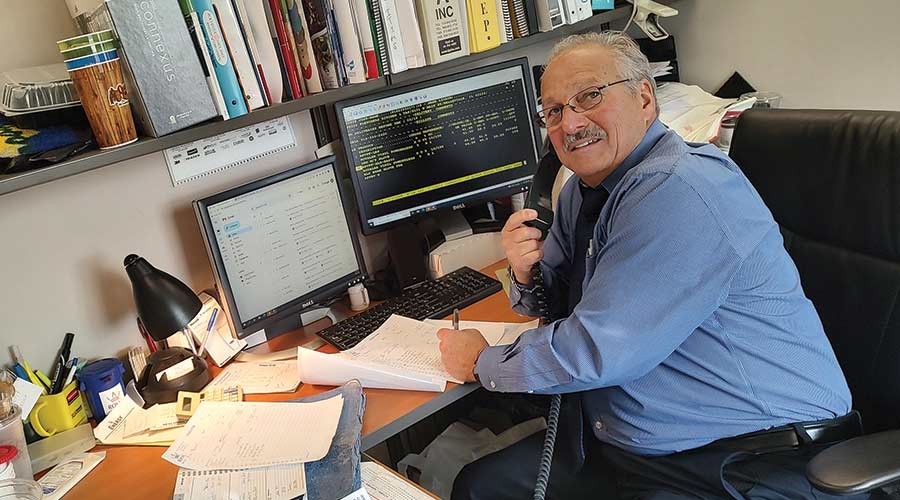 Mark Licata, Sales Representative at Royal Papers
Many salespeople can turn in a stellar year every now and then — luck has as much to do with that as skill, in many cases. Consistent success, however, is the elusive goal of many that seek their future in sales.
Achieving top-end results year over year is not just a sign of talent, but an indicator of a road paved with hard work. Mark Licata at Royal Papers in St. Louis, has been with the company for 40 years, and while many would be content to turn in strong numbers, Licata has continued to strive for more — he broke his own sales record five times in 2022 alone.
Licata's not just out for individual success, though. He is known for going out of his way to help the younger sales reps, and those that are just picking up the trade. He doesn't just get them started, he keeps working until they're among the best, as well. Licata leads Royal Papers in a variety of sales metrics, but it's his leadership when it comes to professional development and relationship-building that proves to be valuable over and over.
A multi-year Salesperson of the Year, Licata tops the tallies in profit dollars — and that's not all. He's the most decorated member of the Royal Papers Circle of Excellence, and he's won the annual award more times than anyone else in the company.
Jackson Silvanik is the Managing Editor for Sanitary Maintenance, and lives and works in Lexington, Kentucky. He joined Trade Press Media in 2021 and also edits and writes for Facility Cleaning Decisions, Contracting Profits and CleanLink.com.
previous page of this article:
2023 Sales Leaders: Chudy Paper's Jim Siebold Finds Success Through Loyalty
next page of this article:
2023 Sales Leaders: Tahoe Supply Company's Andrew Royce Excels Through Attention to Detail
---