Cover Story: Leaders of the Pack
2023 Sales Leaders: Dalco's Scott Callahan Finds Success Through Optimistic Approach
---
BY Jackson Silvanik, Managing Editor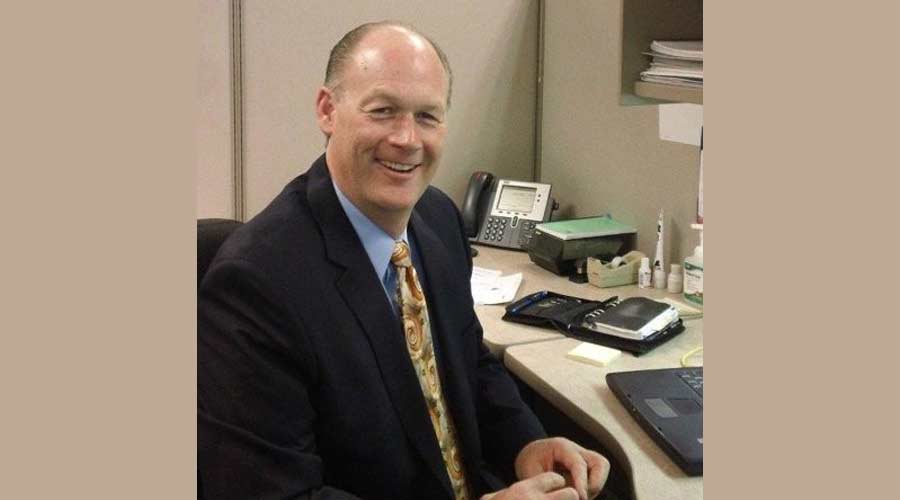 Scott Callahan, Corporate Account Sales at Dalco Enterprises, a Division of Imperial Dade
His coworkers at New Brighton, Minnesota-based Dalco Enterprises refer to him as a "legend", and they don't stop there: numerous descriptors stand out when colleagues try to define what it is that makes Scott Callahan a standout sales leader. He's also "reliable," "knowledgeable," "fun-loving," "has all the answers," and more. One thing is clear: Callahan doesn't just make an impression, he's part of the engine that drives the boat.
Erroll Foy, Callahan's direct supervisor at Dalco, calls him "the type of sales rep that you dream about," when discussing what makes him so valuable to the company.
If a sparkling personality is a key component to sales success, Callahan certainly has a leg up. His coworkers sound off over and over about his welcoming presence — famously asking "Got a minute?" when he wants to check in and see how his colleagues are doing. Rod Dummer, another coworker, remarks that he "brightens up the room wherever he goes."
Barbara Grundman, a marketing director at Dalco, has worked with Callahan for years, and believes his own experience and years of asking thoughtful questions give him a unique advantage when it comes to navigating tricky sales situations.
"His focus on finding solutions often stretches our support team into trying things that we would never have otherwise thought of," she says. "He's one of the most genuine and respectful people in the business, and he sets the bar for the rest of us."
Callahan doesn't just make an impact within the office, though. As a corporate account manager, he's often trusted with handling the biggest and most valuable clients, a responsibility that he takes seriously. These are the types of clients that often have special needs when it comes to logistics, technology and staffing. His thoughtful approach helps navigate even the most troublesome waters.
Callahan has certainly earned his place in Dalco's "President's Club", a space reserved for employees that represents Dalco's top 10 sales leaders over the course of a career. For all the inter-office recognition he's received and the success he's had on the sales trail, Callahan shows no signs of slowing down anytime soon.
Jackson Silvanik is the Managing Editor for Sanitary Maintenance, and lives and works in Lexington, Kentucky. He joined Trade Press Media in 2021 and also edits and writes for Facility Cleaning Decisions, Contracting Profits and CleanLink.com.
previous page of this article:
2023 Sales Leaders: Tahoe Supply Company's Andrew Royce Excels Through Attention to Detail
---