Cover Story: Leaders of the Pack
2023 Sales Leaders: Fagan Sanitary Supply's Ryan Fagan Exudes Perseverance
---
BY Jackson Silvanik, Managing Editor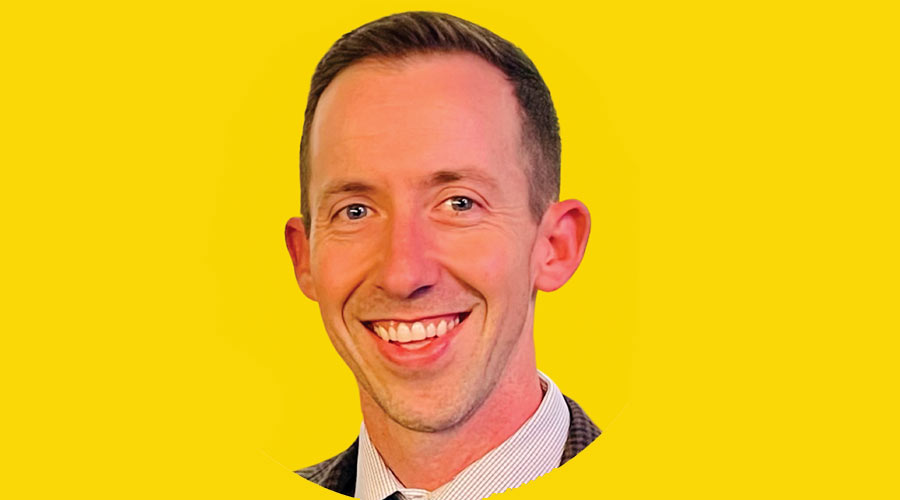 Sales reps aren't too difficult to find these days — everyone's got product to move and people willing to put in the work if the price is right. A truly great sales rep, though, knows that the difference between hitting quarterly goals and blasting right past expectations is creativity, dedication and ingenuity. As the economy strives to recover from a number of recent strains on the market, unlocking the key to sales success is worthy of recognition.
Over the years, Sanitary Maintenance has offered readers the opportunity to nominate those sales reps that have gone above and beyond, and via their hard work and persistence, made a strong impression on clients and coworkers. The individuals that are highlighted in this year's batch of winners hail from all over the country and a wide variety of companies, providing a snapshot of excellence and a reminder that almost any situation can be spun into gold with the right attitude.
Ryan Fagan, Sales Executive at Fagan Sanitary Supply
Roughly a decade ago, Ryan Fagan stepped into his new role as a sales executive at Fagan Sanitary Supply and took a look around — this was entirely new for him. Situated in the Pittsburgh area, Fagan Sanitary Supply has been the family business for roughly 20 years, when the elder Fagan (Larry) took his customer service experience and opened the company as a distributor. As the years passed, the family maintained control and soon it was Ryan's turn to come aboard.
Fagan wasn't entirely unprepared for his new role; in college, he was an All-American diver, experiencing great success and eventually making an appearance in the U.S. Olympic Trials. When his competition days came to an end, Fagan shifted into a coaching role, taking an assistant's position with a Division 1 college program to help give back to the sport that helped shape his life. He soon took the same dedication, perseverance and drive to succeed that helped him reach significant heights as a diver and applied it to his role in sales.
To see Fagan coach his athletes and work with clients is one and the same.
"He shows custodians the same care as the athletes that he works with, hoping to help them perform better and improve their outcomes," says Mary Fagan, president of Fagan Sanitary Supply.
In reaching great heights as an athlete, Fagan was taught to envision success and strive to reach it. He works confidently, with a sense of purpose for both the present and the future of himself, his customers, his athletes and the company itself.
"I try to focus on our customers' success and am willing to go the extra mile for them. Once, I had a customer that was getting prepared for a tile and grout job and I wanted to walk them through possible areas where they may see problems and prepare them for success," remarks Fagan, showing the sense of discipline and attention-to-detail that separates the good from the great.
"When I was younger and could skip school for a day, I'd spend time with my father doing demos, visiting customers, and refinishing gym floors," recalls Fagan.
From his father and grandfather, he learned to treat people with love, dignity and respect, and built on that foundation over time. He subscribes to the "R" theory of management: "always do what's Right." It seems to be paying off.
Jackson Silvanik is the Managing Editor for Sanitary Maintenance, and lives and works in Lexington, Kentucky. He joined Trade Press Media in 2021 and also edits and writes for Facility Cleaning Decisions, Contracting Profits and CleanLink.com.
next page of this article:
2023 Sales Leaders: Fulton Distribution's Trish Perry Emphasizes Customer Relationships
---