Product Innovation
Betco Corporation
The All New Betco® BIG Bucket Disinfectant Wipes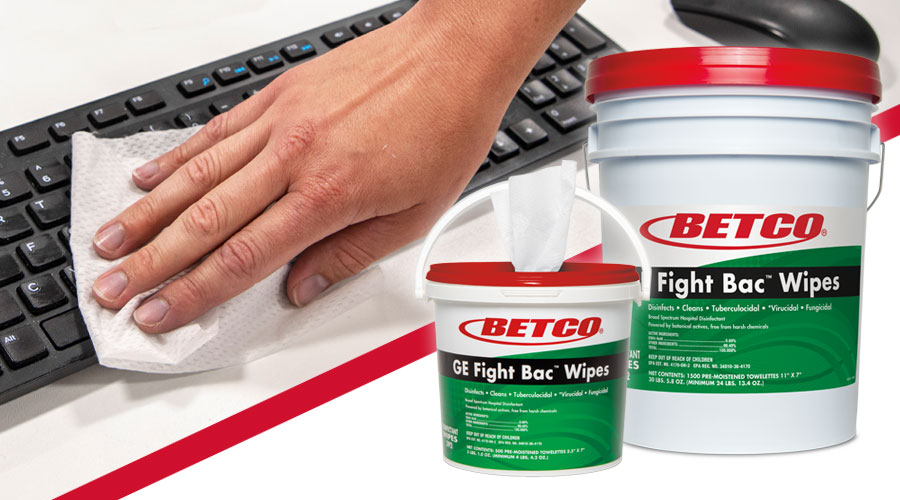 Click to Expand ▲
Betco Corporation
The All New Betco® BIG Bucket Disinfectant Wipes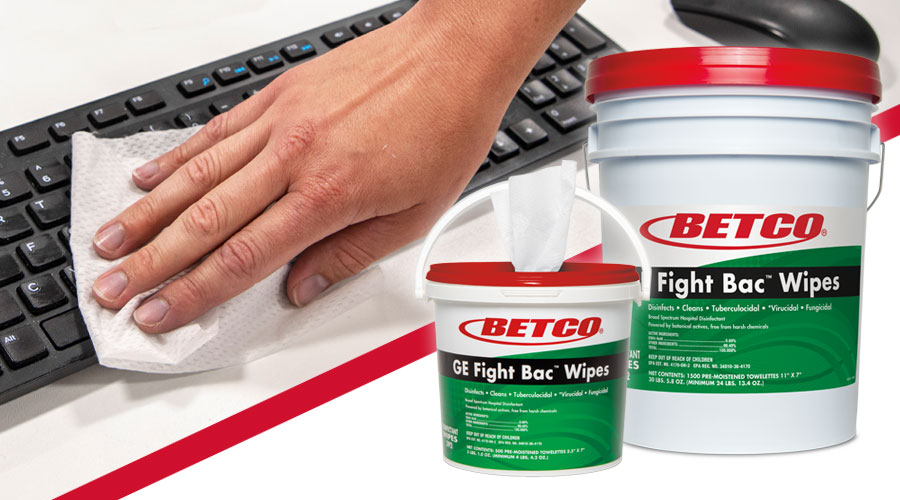 NEW GE Fight Bac™ Wipes feature the EPA List N benefits of GE Fight Bac RTU in a convenient wipe. Each Betco® Big Bucket boasts 1,500 wipes in 11"x7" size to allow more opportunities to disinfect surfaces, with reduced need for switch-outs.
Learn more today and contact Betco to request order information.
GE Fight Bac Wipes kills 99.9% of bacteria and viruses in 5-minute contact time, and is in the EPA's lowest toxicity category (category IV) and certified by Green Earth standards. No PPE is required thanks to non-irritating ingredients with no harsh fumes!
Don't forget to look for GE Fight Bac SMALL Bucket containing 500 wipes in 5.5"x7" size which will be available early this year, offering a light weight and compact canister for placement in locations where space is scarce.
Learn More