Cleaning: Business & Industry
---
Price Increases Differ By Account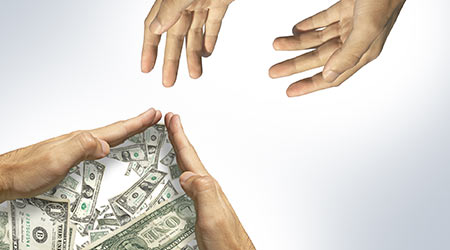 If you are considering asking for a price increase in your cleaning contract, keep in mind it could be met with resistance, and trigger re-opening of the contract for competitive bidding. Each customer requires a personalized approach. For example, if a contract brings a very high net profit and the account is very low maintenance, are you sure you want to rock the boat?

Wisdom must rule in every decision. For example, back in 1979, I had a small once a week cleaning account that was very high maintenance. Their demands and expectations were unrealistic. Since the monthly profit on this small contract was not a just reward for the amount of time required, I decided to fire the customer. Well, in a roundabout manner. I sent a letter requesting a major price increase due to additional demands. I was delighted to receive a cancellation notice.

On the other hand, in the 1990's I landed a corporate contract that eventually grew to $100,000 a year. After the first three years, I decided to forego any cost of living increases. Two obvious reasons for my decision; first, the contact grew in coverage and price every couple of years and second, I was able to make significate productivity gains by applying unique enhancements.

My annual net for this account was $34K and the customer was a delight to work with for the next ten years until they moved. I think if I had submitted an increase, they would have gladly paid it, but why risk the unknown with an account that is very low maintenance and high profitability?

Hopefully these tips and strategies will assist you in making the right decisions for your business.

Gary Clipperton is an author, consultant, trainer and developer of software and training programs for the cleaning industry. He is a 45-year industry veteran and as president of National Pro Clean travels to assist contractors and facilities with any cleaning challenges. His website, https://nationalproclean.com, offers free advice as well.
TIPS SELECTED FOR YOU
---