Sales Leaders
2013 Sales Leader: Jason Jones, Cavalier Inc.
---
BY Stephanie S. Beecher, Associate Editor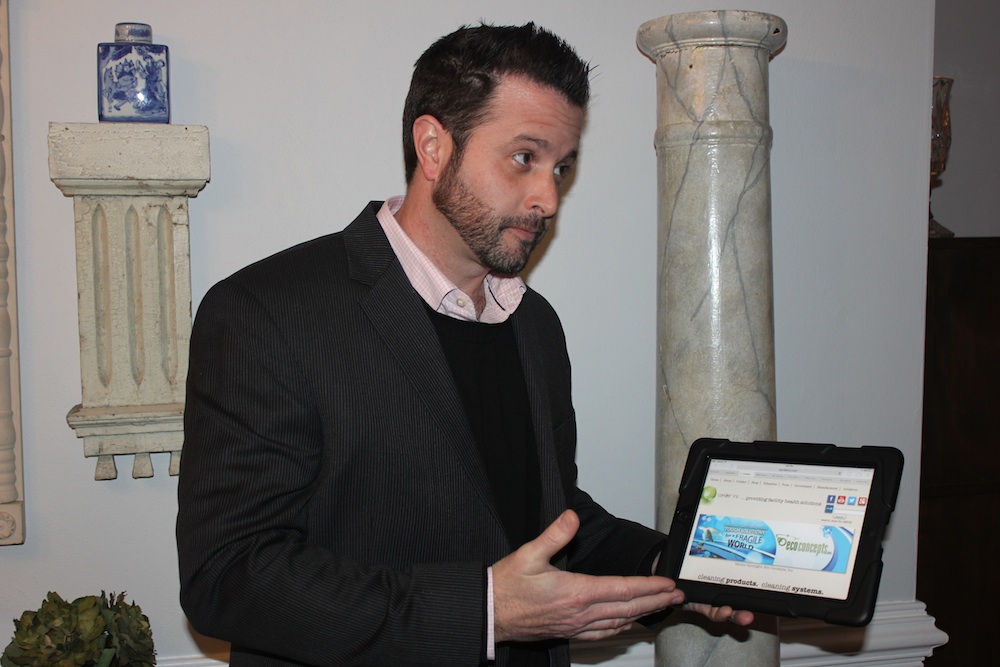 Jason Jones
Cavalier Inc.
As the highest grossing sales representative at Cavalier Inc., Jason Jones possesses the repertoire to secure clients as big as the U.S. Navy, as well as the everyday Ma and Pop shops. His colleagues say he's a salesman through-and-through — smart, personable, punctual and direct — yet Jones' most important skill may also be his most subtle.

According to Bruce Heller, president of the Norfolk, Va., business, Jones' ability to blend in and relate to janitors and business owners, alike, has earned him the respect and reputation that often leads customers to Cavalier, instead of the other way around. He is just as comfortable in jeans as a business suit. Heller describes Jones as a "chameleon."

"He's able to discuss equally with front line workers, as well as executives and everyone in between," Heller says. "He respects them. He teaches them. He is the epitome of what a salesman should be."

Jones isn't afraid to "apply some elbow grease," says Frank Oncken, vice president of marketing. In fact, on this day, Jones was out in the field doing a floor scrub and recoat at a local school.

"He's willing to roll-up his sleeves and work with our customers just to make sure their training is proper," Oncken says. "He has the brain of a chemist when it comes to recommending cleaning products, and certain soils and how to attack cleaning problems. He's an absolute expert."

Jones credits his sales prowess to his upbringing. His father worked as a trainer for show and race horses. While the 
equestrian world is often associated with wealth, Jones says that wasn't the case for his family. Despite their humble position in equine society, Jones' father was a highly respected man — even being inducted into the Virginia Horse Show hall of fame — and it provided Jones with a unique, dichotomous perspective on working and interacting with people from all walks of life.

"In the horse industry, you get to meet a lot of interesting people, often people with a lot of money," says Jones. "But, then I was also in the barn mucking horse manure. So, humility is a trait I learned."

Jones uses his experiences to maneuver the rocky waters of government contracts with various fleets at the Norfolk Naval Station, to implement sustainable cleaning processes within an urban public school system, and to secure the trust of several nonprofit organizations.

"Whether it's an $100 order, or an $100,000 order, I am going to give you the same respect," he says.

Jones maintained these customer relationships even when his company (under previous ownership) was on shaky ground, most notably during two separate acquisition transition periods, during which Heller, Jones and inside sales manager Scott Kershner eventually purchased the company. When everything was said and done, Jones was moved from the customer service desk into the field as an outside sales rep. He says it was a natural conversion.

"I had a ton of relationships out there, which were all 'warm' accounts because we already had a relationship over the phone. It was much easier than a cold call," explains Jones. "They could rely on me on the inside, and I kept that up on the outside."
previous page of this article:
2013 Sales Leader: Tracey Caville, Swish Maintenance Ltd.
next page of this article:
2013 Sales Leader: Paul Rebner, Waxie Sanitary Supply