Recognizing the Future Leaders in Commercial Cleaning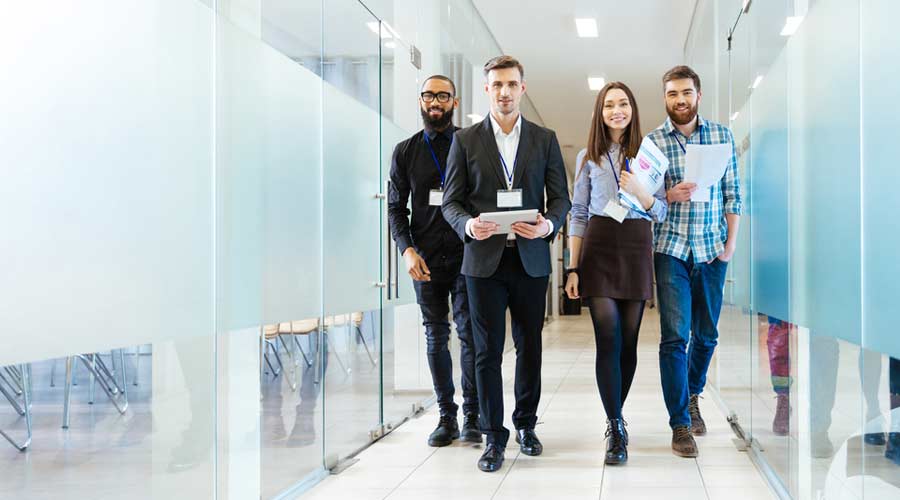 Committed. Professional. Resilient. Dedicated. These are just some of the many adjectives used to describe past winners of the Emerging Leader Award. Among the ranks include: Michael Marrazzo, founder and CEO of Summit Facility Solutions (2019); Kathleen Bands, CEO of My Cleaning Service (2020); Terell Weg, president and CEO of MSNW Group (2021); and Chris Igo, Jr., director of operations at C.M. Cleaning Company (2022).
Each of these young professionals have left an imprint on their respective companies and the industry as a whole. Some were self-starters who launched their business and immediately became a force among the competition. Others were generational entrepreneurs who took over the reigns to implement new initiatives and propel business into the future. One thing they all have in common, though, is a passion for the contract cleaning industry, the customers and communities they serve, and the people who make up their teams.
If this is something you can relate to, or you know of someone who deserves the title of Emerging Leader, Contracting Profits wants to hear from you. The search is currently underway for the 2023 Emerging Leader, but the nomination deadline is quickly approaching.
Qualifications: The winner will be someone 40 years or younger who demonstrates excellence and is making positive contributions to the contract cleaning industry. This person can be the owner of a contract cleaning company or a member of the company's executive team. He or she is viewed by others — peers, colleagues, boss, clients, vendors or associates — as a rising star in the contract cleaning industry.
To nominate an Emerging Leader, please complete the short nomination form detailing the nominee's qualifications and accomplishments. Explain how the nominee is making a positive difference in the cleaning industry.
Candidates will be considered for recognition based on various qualities, including their contributions to the industry or association; career achievements; demonstrated leadership; and engagement or respect for the cleaning industry. Please be as descriptive as possible as this is what will be used to determine the winner.
The nomination deadline is July 14, 2023.