Impacting The Industry
Honoring The 2021 BSCAI CLEAN Award Winners
---
BY CP Editorial Staff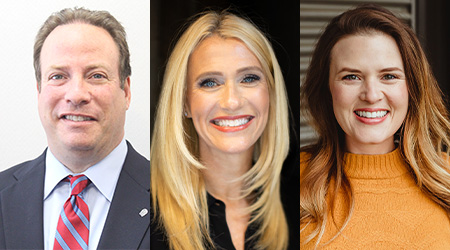 The 2021 Building Service Contractors Association International CLEAN Awards were presented during the association's Contracting Success Conference held in November in Las Vegas. The purpose of the awards is to honor the accomplishments winners and nominees had in 2020.
James E. Purcell Leadership Award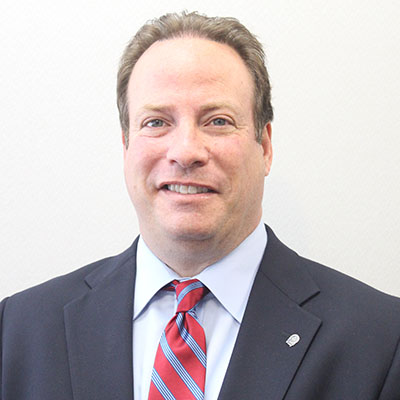 Michael Diamond
Michael Diamond, CBSE, served as the president of BSCAI in 2019
The James E. Purcell Leadership Award is considered the most prestigious award presented each year by BSCAI. Named after the founder and first president of the association, it is given in recognition of long-term service to both the association and the building service contracting industry. The winner of this year's award is Michael Diamond, CBSE, managing partner of Affineco LLC in Bridgeport, Connecticut.
Diamond learned about the industry as a young boy, watching his father thrive after launching Affineco in 1966. He then joined his dad in the business while still attending high school, learning the basics and watching as his dad made the most of every opportunity.
"My dad and his partner joined BSCAI in 1968, and served on the board for two terms," says Diamond. "I also got involved after seeing the benefits of interacting with industry leaders and being at the forefront of new industry ideas."
Since joining the association, Diamond has capitalized on the connections he's made with vendors, peers and association representatives. Those connections not only helped facilitate better business practices, but they turned into lasting friendships.
"In my early years, the reciprocal nature of the association gave me an opportunity to visit leaders. I recall going to see Joe Cicero in Pittsburgh, where he offered me advice, while asking nothing in return but to help someone else one day. I also visited Wayne Simmons in Omaha to discuss his approach to business, people and clients," recalls Diamond. "Some of my favorite memories were with my peer group of Ernie Clark, John Ezzo and Greg Littlefield, where we dug deep into each other's businesses and lives over 10 years."
Diamond adds that he was "wowed" by these individuals who took him in and helped teach him the industry. As a result, he vowed to do the same for others when presented with the opportunity, which is why he joined the BSCAI board and remains actively involved in the mentoring program.
"I always looked up to previous board members, so when my partner, Paul Senecal, and I were discussing involvement, it seemed a natural place," says Diamond. "I enjoy giving back and know that whatever efforts I put in, I gain so much insight in return."
One way Diamond gave back was as president of BSCAI in 2019. He admits that he inherited a healthy seat, which opened the door for opportunities to continue the momentum started by those that served previously. During his term, Diamond implemented a new learning management system, a college scholarship award and several initiatives to recruit and retain members.
Diamond is proud of all that he has accomplished so far in his career but being recognized with this latest award takes him aback.
"I think back to recipients of this award and it's hard to fathom that I am receiving it," he says. "BSCAI has and will always have a special place in my heart. The association has helped so many professionals grow and thrive."
Walker L. Cook Award for Distinguished Service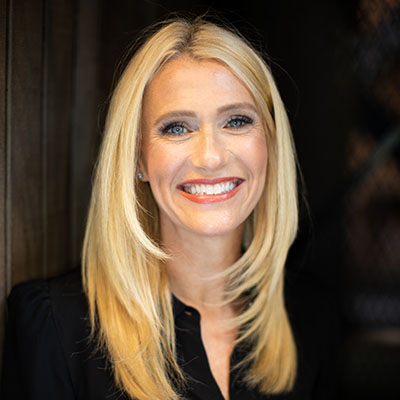 Jamie Henry
A 15-year BSCAI member, Jamie Henry has served multiple board terms and dedicates her free time to helping women progress their careers
The Walter L. Cook Award for Distinguished Service is presented to one BSCAI member who has made outstanding contributions in furthering the programs and image of the association and the building service contracting industry. This year's recipient is Jamie Henry, CEO of Bee Line, Chicago.
After founding Bee Line in 1997, Henry first got involved as a member with BSCAI about 15 years ago. She recalls getting advice at one of her first conferences to switch over from end-of-month billing to the first of each month to improve the company's cashflow. From there, she knew she was all-in on the organization.
"It was an altering piece of advice which made me eager to attend more BSCAI events and get involved," she recalls. "This moment made me realize just how much helpful information can be shared throughout our industry."
Fast-forward to today and Henry is a well-respected and established member of the association, having served two terms on the BSCAI board, in addition to being a regular participant in town halls and peer groups.
Henry also recognized the importance of getting other Bee Line employees involved in the opportunities.
"I enjoy bringing as many Bee Line team members as I can to the Exec and Contracting Success Conference," she says. "This way my team can also benefit from all BSCAI has to offer."
Coming up in 2022, Henry has the honor of being a keynote speaker at Flagler College's Women of Vision event where she will encourage young women to pursue entrepreneurship and the opportunities that can arise from it. It's one of the many examples of Henry dedicating her spare time outside of Bee Line to inspire those who were just like her starting off.
"I love seeing other females become successful within the cleaning industry. In the recent years, supplier diversity recognition has grown for women-owned companies," says Henry. "This has brought forward opportunities to encourage other female business leaders. It's great to work with female leaders within BSCAI and the Bee Line team to help them develop their careers within the industry."
Reflecting on her own mentors, Henry credits her BSCAI peer, Janelle Bruland, founder of MSNW, Ferndale, Washington, for sharing her approach to entrepreneurship and leadership style. Henry also credits her father for encouraging her to not only get an education but learn Spanish, as well. Perhaps the most important piece of advice was to never set herself up to be dependent on others to succeed or make a living.
Emerging Leader Award presented by Contracting Profits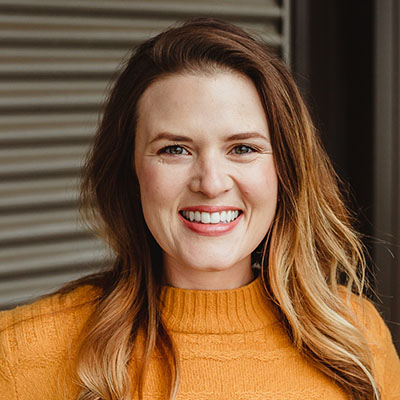 Terell Weg
MSNW President and CEO Terell Weg goes above and beyond to provide the best for her employees, clients and community
The Contracting Profits Emerging Leader Award, which is eligible to a business owner or a member of its executive team, recognizes someone 40 years or younger who consistently demonstrates excellence and has made positive contributions to the contract cleaning industry. The winner is revered by colleagues, clients, vendors and associates alike as a rising star. This year's Emerging Leader Award goes to Terell Weg, CBSE, president and CEO of MSNW Group, LLC in Ferndale, Washington.
Weg took over operations as president of MSNW in 2019, but that wasn't her introduction to professional cleaning. In fact, she has been heavily involved in the industry for over 15 years, learning the ropes from MSNW founder Janelle Bruland, who also gave Weg her introduction into BSCAI and all that it has to offer.
"I grew up in the industry and what kept me in it was the people," says Weg. "In the janitorial industry, egos are left at the door. We are servant-hearted leaders and that is what I love so much about BSCAI."
Since joining BSCAI in 2002, Weg has remained very active. She has attended almost every association event — both in-person and virtual — become actively involved in committees, joined the board and has earned various certifications.
"Being a member of BSCAI has been instrumental in our success," says Weg. "When we had the opportunity to expand into three states, we leveraged the relationships we gained through BSCAI to assist us in having a smooth transition and startup. Just last year I joined a peer group, so I feel the contribution BSCAI has made so far to MSNW is just the tip of the iceberg."
Her appreciation for all that BSCAI has brought to her company is what drives Weg to give back through her involvement in committees and through the board.
"I truly love BSCAI and the people," says Weg. "Continuing the success of this organization so other like-minded businesses have the opportunity to participate is a great giveback, and it's the least I can do after all we've gained."
Giving back is an obvious passion of Weg. Explained by her team as "a servant-hearted leader and philanthropy is a core ideology of who she is," Weg is so active in her community that it's difficult to list everything. Her philanthropy includes donating the first 10 percent of any new contract to charity, offering her marketing and design talents to fundraisers, and volunteering with organizations that foster entrepreneurship and financial literacy skills for kids. She also donates time to ministry organizations and contributes funds to Habitat for Humanity, Boys and Girls Club, Hospice and many other worthy groups.
"This is a part of who I am, and I'm not sure what my life would look like without it," says Weg. "To those who are given much, much is expected. This is a key part to living out our mission of caring for our people, our clients and our community."
next page of this article:
BSCAI's Arthur C. Barraclough Company Community Service Award