Awarding Service
The People Who Received BSCAI's Highest Honors
---
BY Jake Meister, Associate Editor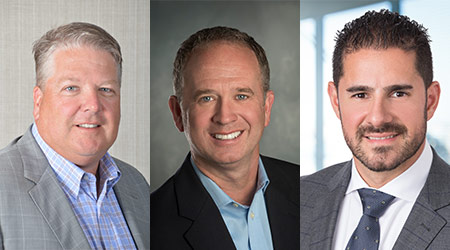 The 2019 Building Service Contractors Association International (BSCAI) CLEAN Awards were presented during the association's Contracting Success Conference in Las Vegas in November. The purpose of the awards is to honor the accomplishments winners and nominees had in 2018.
James E. Purcell Leadership Award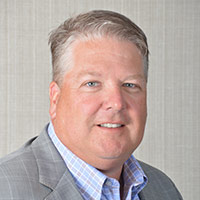 Tom Kruse helped to put BSCAI in strong financial footing while serving as the association's president in 2018
Named after the founder and first president of BSCAI, the James E. Purcell Leadership Award is given in appreciation and recognition of longtime service to both the association and the building service contracting industry as a whole. The recipient of the reward is always the BSCAI president from the previous years. The winner of this year's award is Tom Kruse, president of mergers & acquisitions and strategic support at Marsden Holding, LLC, St. Paul, Minnesota.
Kruse's place at Marsden Holding, LLC was actually manufactured by his previous involvement in the industry. Kruse had owned Scioto Services, but decided in the mid-2000s that he wanted to sell the company due in part to his desire to work and succeed with a larger company. Kruse found a buyer in Marsden Holding, which hired him to help transition Scioto into its operations. Eventually, Kruse helped Marsden make other acquisitions and soon carved out a position for himself.
Like his experience in building service contracting, Kruse's involvement with BSCAI is well-aged. He became a member of the association in the mid-1990s and eventually made it to his first BSCAI event, the Executive Conference, a few years later.
"I met so many friendly and open people at the event — many who are still friends today. But I could not believe that these people were so nice and willing to help me — especially competitors and potential competitors," says Kruse. "That is still a keystone of the BSCAI 'secret sauce.'"
Kruse's appointment to the position of 2018 BSCAI President allowed him the opportunity to give back to an association that has helped him so much over the years. One of his goals was to build upon the foundation laid by past association presidents, and he think he was able to accomplish just that.
"We were on a path over the past several regimes that was committed to excellent financial management. That was important to me as my predecessors had worked very hard and made difficult decisions to bring BSCAI to a strong financial position," says Kruse. "My job was more about allocating financial resources toward initiatives that benefitted our members' experiences, and increased the value of their involvement — without tearing down what those before me had worked so hard to create. Some of our past presidents did not inherit the fortunate financial circumstances I did and I wanted to be sure to respect that."
Walter L. Cook Award for Distinguished Service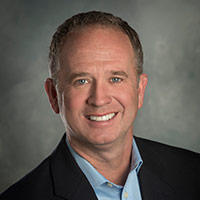 Troy Hopkins, area developement manager, Office Pride Commercial Cleaning, Hutnsville, Alabama, uses BSCAI to both learn and educate his industry peers
The Walter L. Cook Award for Distinguished Service is named after the former association executive vice president and is presented yearly to a BSCAI member whose contributions have improved the programs and image of the association and the building service contracting industry. This year's recipient is Troy Hopkins, area development manager, Office Pride Commercial Cleaning, Huntsville, Alabama.
Hopkins is a respected and accomplished business owner who is dedicated to ensuring that other entrepreneurs will succeed. As an area developer for Office Pride Commercial Cleaning Services in Alabama, Tennessee and North Carolina, he helps more than 25 franchisees to continue to launch and grow their own businesses.
"Receiving the Walter L. Cook award is not only a huge honor but also represents what my BSCAI peers and I strive for daily," says Hopkins. "It is our passion to share and teach what this great industry has to offer. I have always had the mindset that the more I can help others grow in their commercial cleaning business, the more we all benefit. It has never bothered me to share my knowledge of the industry with other companies because there is enough business for us all. It's how you go about getting that business and how you treat your employees that makes the difference."
Hopkins believes that the ever-changing world necessitates that industry members prove to their clients they have good reason to increase their cleaning budgets because it allows building service contractors and their employees to keep up with the change.
"As we work within this great association, BSCAI, to develop educational programs, committees, and host events, let's keep our eye on the dream of being the leader amongst the service industries," says Hopkins.
Emerging Leader Award presented by Contracting Profits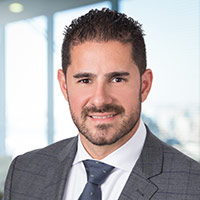 Not yet 40 years old, Michael Marrazzo's leadership as the CEO of Summit Facility Solutions, New York, has quickly given him respect throughout the commercial cleaning industry
The winner of the Contracting Profits Emerging Leader Award must be 40 years or younger and either the owner of a contract cleaning company or a member of its executive team. He or she must demonstrate excellence and provide positive contributions to the contract cleaning industry. The winner is a rising star in every sense of the term.
This year's Emerging Leader Award winner is Michael Marrazzo, founder and CEO of Summit Facility Solutions, a New York-based facilities management company that provides commercial cleaning and facilities solutions in multiple states.
Despite just being founded in March, the company already has expanded past its New York home to locations in Boston, Philadelphia, Orlando, Florida and Roslyn, New York. Much of the success of the company thus far can be credited to Marrazzo, who has had a demonstrated history of success throughout his professional career.
Marrazzo started his career in institutional banking. However, he eventually realized that he had an entrepreneurial spirit and founded a safety training company, which he ran while working at Bank of America. He would go on to also start, among other things, a bull riding rental business and a bicycle tour business, the former of which he still owns today.
Marrazzo's full-time work led him to leave banking in 2014 to take a position as the chief operating officer of Safety Facility Services of New York, which he left to start Summit Facility Solutions.
Marrazzo says the idea of Summit Facility Solutions is for its customers to be able to come to the company for all of their cleaning and facility needs.
"Whatever it is, you're going to be assigned an account executive that is an industry expert," says Marrazzo.
next page of this article:
A Cleaning Company That Gives Back
---