Celebrating Service
CLEAN Award Winners Embody BSC Excellence
---
BY CP Editorial Staff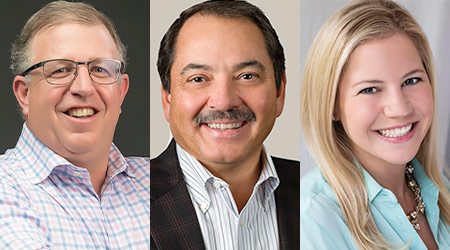 The 2020 Building Service Contractors Association International CLEAN Awards were presented during the association's Contracting Success+ Virtual Conference held in October. The purpose of the awards is to honor the accomplishments winners and nominees had in 2019.
James E. Purcell Leadership Award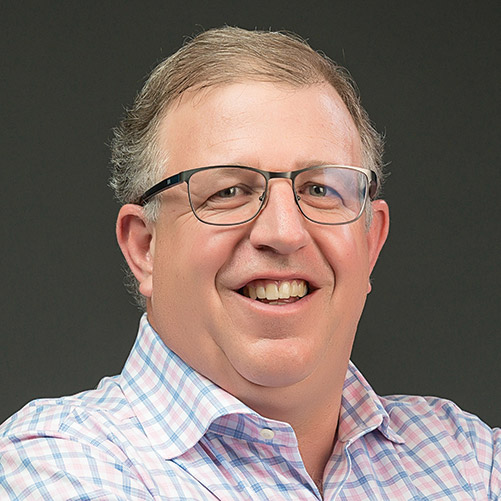 Jim Harris, Jr., CBSE, served as the president of BSCAI in 2018
The James E. Purcell Leadership Award is considered to be the most prestigious award presented each year by BSCAI. Named after the founder and first president of the association, it is given in recognition of long-term service to both the association and the building service contracting industry as a whole. The winner of this year's award is Jim Harris, Jr., CBSE, CEO of Janitronics Facility Services in Albany, New York.
Harris's service began in 1984, but his dedication to the industry was learned at a young age. He watched as his father, Jim Harris, Sr., launched the company in 1972, joined BSCAI in '73, earned his CBSE, became BSCAI president and earned this same distinguished award in '89.
"I was brought up in the industry and BSCAI is the No. 1 reason we are successful," says Harris. "It's kinda cool that I'm only the second father/son duo to earn this prestigious award." Harris learned a lot from this father, but he also benefited from watching other great BSCAI leaders throughout the years. Since attending his first event in 1985, Harris has thrown himself into all that the association offers.
"We have joined peer groups, attended seminars and meetings in so many exciting places, and, more importantly, we network with those that make us better," he says. "Some of my best friends in the world are peers from around the country."
By the time Harris was approached to serve on the Board of Directors, he was ready. The honor lined up with Janitronics' corporate values to "give to our community and to give to our industry," says Harris. It was a stepping stone to his appointment as BSCAI president in 2018.
While serving, he worked hard to collect data and identify benchmarks that members could use to compare their businesses to others in the industry. He also set out to improve attendance at BSCAI events.
"One of the presidential perks is the selection of the CEO Seminar site," says Harris. "I chose Grand Cayman and we blew the attendance past anything we ever had."
The location contributed to the hard work of the member engagement committee and various board members who were committed to growing attendance at events. They knew that once members attended one event, they were more likely to participate in future functions. Soon, retention numbers started to rise.
"I inherited a very healthy organization when I became president," says Harris. "My main goal was to keep the association on its plan and move it to a better place."
Walker L. Cook Award for Distinguished Service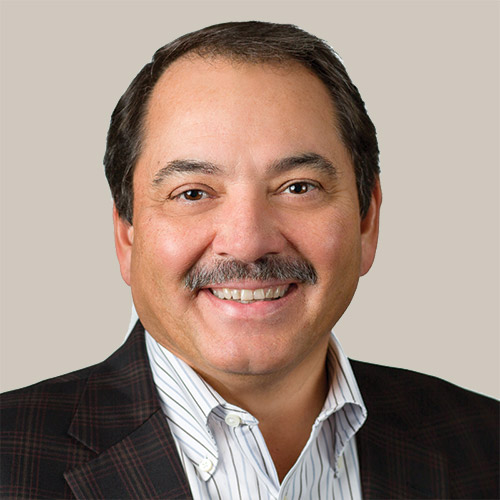 Guy Mingo enjoys giving back to the community, helping people be the best they can be and providing opportunities in the jan/san industry
The Walter L. Cook Award for Distinguished Service is presented to one BSCAI member who has made outstanding contributions in furthering the programs and image of the association and the building service contracting industry. This year's recipient is Guy Mingo, CEO of Marsden Services in St. Paul, Minnesota.
Mingo is a well-respected and longtime figure within the industry. Starting as a part-time janitor in 1978, Mingo held almost every position at Marsden before becoming CEO in 2002. Since taking the post, he has grown the company from offering regional services to operating in 46 states and employing over 9,000 staff members.
Embracing the core values set forth by industry icon and founder, Skip Marsden, Mingo looks to his employees as the true assets of the business and believes in supporting the communities they serve. He does so through countless charitable acts. Make-A-Wish Foundation, Goodwill-Easter Seals Minnesota, Hope Academy, and the Alzheimer's Center for Aging and Memory are just a few of the organizations that benefit from donations from Marsden, both monetary and volunteering.
"The company has always been very charitable, but I wanted to expand our community involvement in a bigger way," says Mingo. "Many of us hold board positions and try to leverage our expertise to support organizations that focus on workforce and childhood development."
On many occasions, Marsden has hired individuals from the organizations they work with for entry-level positions and beyond. It's one way to bridge the barriers to employment and give back to the good people in the communities they serve.
"Given my background and Skip's upbringing, these are areas that we are passionate about," says Mingo. "We do as much as we can afford to do. It's very rewarding."
Helping others is what brought Mingo to lobby with BSCAI on the newly formed Cleaning Coalition of America.
"This was an opportunity for BSCAI to form a national coalition and raise awareness to our customers of the value that our industry brings to their buildings," says Mingo. "More than ever, we have become an essential part of the community. Cleaning of buildings can no longer be taken for granted."
The coalition gives BSCs a seat at the table in Washington and will help create awareness for this industry for years to come. As Mingo says, "this move by BSCAI exemplifies people helping people," a philosophy he lives and breathes.
Emerging Leader Award presented by Contracting Profits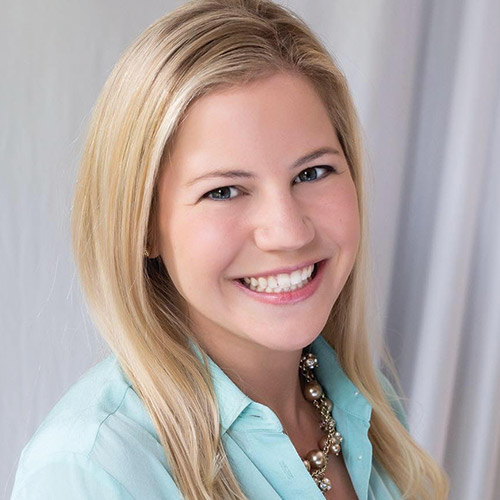 Under the leadership of CEO Kathleen Bands, My Cleaning Service has grown its Disinfection Services division by 300 percent
The Contracting Profits Emerging Leader Award, which is eligible to a business owner or a member of its executive team, recognizes someone 40 years or younger who consistently demonstrates excellence and has made positive contributions to the contract cleaning industry. The winner is revered by colleagues, clients, vendors and associates alike as a rising star. The winner of this year's Emerging Leader award is Kathleen Bands, CEO of My Cleaning Service, Baltimore.
Bands purchased 100 percent of My Cleaning Service from her parents on the 50th anniversary of the company in July 2020, starting the third generation of ownership in an industry where even second-generation transfers are difficult to complete. In the past two years, Bands has continued to grow the company, making it a key player across Baltimore and surrounding markets. She is continuing a legacy that has always meant the world to her.
"I was extremely close to my late grandfather, Gerry Rogers, who started the business in 1970. Since college, I knew I was meant to lead our team," says Bands. "This industry is absolutely incredible with the important work we do protecting people's health in the spaces we clean. I enjoy the challenge of managing the business to perform at its highest level, while also having the freedom to pivot and adapt with ease as a boutique firm."
A key component to the leadership of Bands is anticipating market needs and allocating time and resources to service clients while growing the base. In particular, the company shifted focus from their post-construction projects to disinfection during the pandemic, helping skyrocket the growth of that division by 300 percent in the months since.
"Suddenly, we were cleaning retail, restaurants and other spaces in which we typically do not work, helping them safely reopen their businesses and even completely rebrand to show how competitive we are," says Bands. "In addition to this change, we have been able to grow our contract janitorial division, as well."
In addition to advice from her elders, Bands says her involvement with BSCAI is pivotal to learning both industry trends and management tactics. A former president of the Mid-Atlantic chapter, she aspires to join the BSCAI Board of Directors. In the meantime, she's working toward becoming a certified building service executive (CBSE).
"The education at conferences is excellent, from the science of cleaning to training opportunities for our team," says Bands. "I recently joined a peer group, and the conversations of the weekly town halls were vital to our success during the height of the pandemic."
next page of this article:
BSCAI Names Industry Award Winners