Fast Facts: Overlooked Back-to-School Cleaning Needs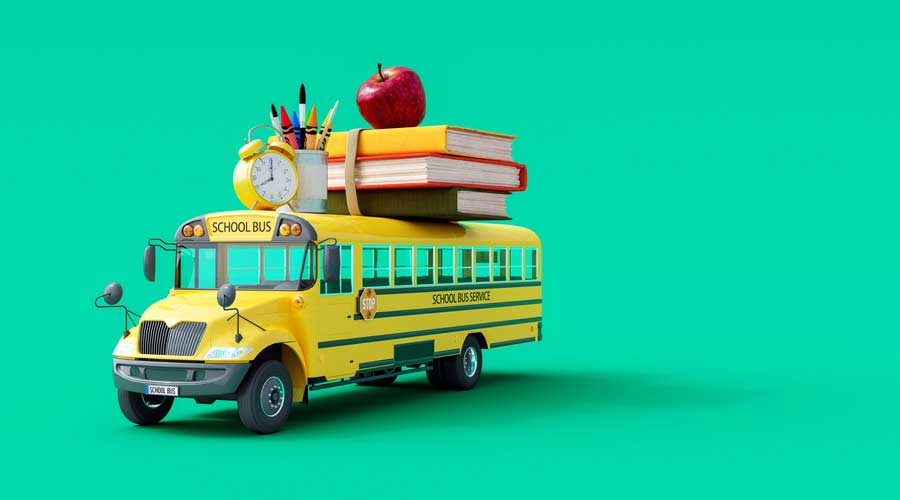 This week for many districts marks the return of the full school year. While many frontline cleaning crews will be focusing on tasks like touchpoint disinfection, floor cleaning, emptying trash/recycling bins and window cleaning for an appealing first impression, there are other needs to be attended to now that school is back in session.
Cleaning departments should also consider the following tasks that can prevent issues down the road, ranging from floor corrosion to odor outbreaks and restroom complaints:
Organize Dispenser Setups
While having easy access to hand sanitizers is importance for maintaining good hand hygiene habits, facilities need to be mindful of the potential downsides to misuse or over use. If not properly controlled, hand sanitizers can cause significant damage to walls and corrode floors — with the best case scenario being able to burnish, but worst case scenario leading to re-stripping floors in multiple parts of schools with high foot traffic.
Ways to prevent these damages include the implementation of drip trays and placing floor mats under hand sanitizer standards. This can also mitigate the chances of slip-and-fall accidents.
Drain Cleaning and Maintenance
Perhaps one of the more overlooked needs to keep schools clean is drain maintenance, mostly in restroom spaces. When functioning properly, the drains are filled with water that prevent bacteria and pathogens from being circulated into the air. It's also a method of preventing odors from accumulating in facilities.
When the drains dry out, the risk for malodor spread can be both unpleasant and dangerous for students, faculty and frontline cleaning crews alike. One recommended maintenance tool is to routinely pour water or appropriate chemicals into the drain to ensure they are properly functioning. A few ounces of liquids can effectively block the release of pathogens and fumes for up to four months, making it an important task at the beginning of each semester.
Consider Stocking Software
Especially in larger-scale schools, it can be difficult to predict which restrooms will feature the most foot traffic and as a result, run low on toilet paper, soaps and sanitizers. Whether it's simply a busy day or perhaps a student is being mischievous and empties out a dispenser purposely, it's important for frontline cleaning crews to know when maintenance or refills are needed.
Software is available that provides real-time alerts for broken, low-stock or even empty dispensers, allowing for custodians to optimize their workflow and focus on restrooms that need attention the most — which is key in an industry with heavy turnover and short-staffing concerns. When dispensers are low or empty, it can be pivotal in a negative sense for people who already struggle with poor hand washing habits.
In a recent handwashing survey from Bradley Corp., 14 percent of participants noted only using water and not soap when washing hands, with another 3 percent noting they don't wash their hands at all. While this survey centered on adults, this could mean faculty setting a bad example while also running the risk of spreading pathogens themselves.
For related content, check out this feature detailing back-to-school challenges for facility cleaning managers. For more fast facts, this article highlights the importance of ergonomics for custodian wellbeing.