---
Corporations' Interest In The Cleaning Industry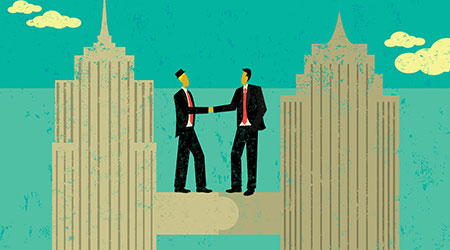 Now is a great time to invest in the contract cleaning industry. In addition to the typical industry forces, outside investors including private equity funds are becoming increasingly interested in buying building service contractors. There are four types of buyers that complete the majority of transactions each year. In this tip, I will examine the fourth type: Corporations.

When I say corporations, I am referring to companies providing services nationally. Some are public companies while others are backed by private equity investors. We distinguish the private equity-backed corporations from middle market private equity investors based on age and size – private equity-backed corporations are large, established entities with a national footprint whereas the private equity investors described in the previous paragraphs refer to newer entrants in the market.

Given their national presence, corporations look for acquisitions across the United States. Investment criteria varies by region, as they may pursue smaller acquisitions in their stronger markets but only exhibit interest in larger janitorial organizations when entering a new market. Their size enables them to use their own capital for acquisitions, so they don't have to source financing each time they pursue a new opportunity.

Business owners selling to corporations can expect to work for them for several years after the closing, unless the seller is completely uninvolved in operations. Exceptions may exist when the corporation has a strong footprint in the local market and has excess capacity, but such exceptions are rare.

Peter Holton is the Managing Director for Caber Hill Advisors and has been in the service industry for nearly 20 years and is well known and respected throughout facility maintenance industry. He manages the firm's practice facility maintenance sectors. Peter offers valuations, exit planning, consulting and buying or selling business. He has performed numerous speaking engagements for organizations such as ISSA and BSCAI. He can be reached at peter@caberhill.com or by visiting www.caberhill.com.
TIPS SELECTED FOR YOU
---