Custodians Protest For Improved Wages, Labor Conditions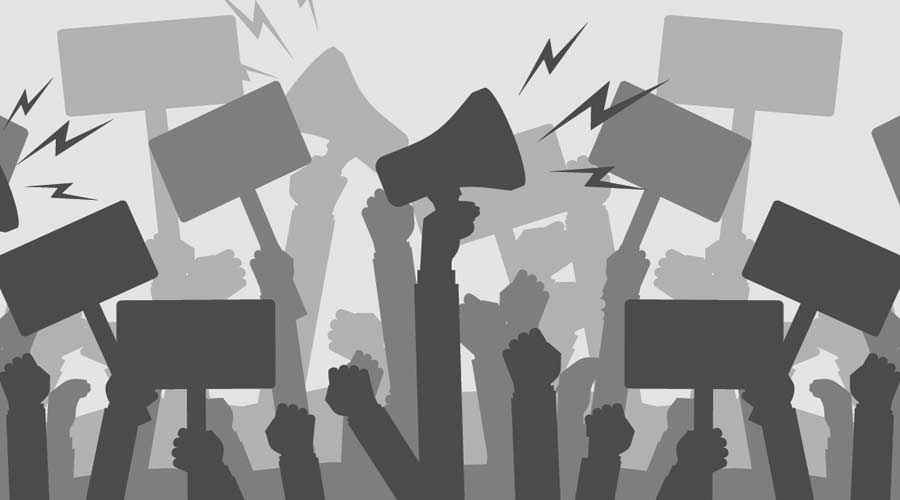 After building service contractor (BSC) custodians at the Hartsfield-Jackson International Airport recently earned a long-awaited raise from $8.50 per hour to between $12-15, contracted custodians working for the University of Miami are fighting for a victory of their own through a series of protests.
As reported by The Miami Hurricane, members of the campus janitorial staff who are representatives of the Service Employees International Union (SEIU 32 BJ) banded together with members of the UMESA (UMiami Employee Student Alliance) to voice their displeasure with a lack of effort from ABM — their contractor — to fill roughly 30-40 custodial vacancies. Gathering on the South Dixie Highway in Miami, the protestors claim that ABM is not only failing to fill the job openings with any reasonable effort, but that because of it, the current custodians on staff are required to take on unreasonably higher workloads without additional pay for doing so.
One student from UMESA noted how the problem is exacerbated by vacancies not being replaced when employees leave, and instead of reasoning with the remaining frontline staff, they instead pressure them to simply take on more responsibilities without compensation. A custodian protestor added that the protest isn't just about pay, but about treating the custodial staff with the proper respect they deserve.
The protestors allege that part of the reason vacancies aren't being filled is because ABM is opting instead to pocket the wage money from potential staff that are not being hired instead.
While pandemic restrictions lead to a more limited scope of staff due to social distancing requirements and fewer facilities to clean, the major issue, protestors claim, is that since the pandemic restrictions have since been dropped, no adjustments toward staff size have been accommodated.
One janitor, Marlene Trejos, who has worked for the University of Miami for over 33 years reflected on her time, noting that no significant improvements have been made for wages or working conditions over that span. While the janitorial staff feels disrespected by the treatment, an overlying sense of fear for being fired for not agreeing to their terms. It's for that reason that the protestors believe the union needs more support from the university itself to have the agency to enact proper change.
UMESA member Mars Fernandez adds that this provides a great opportunity for the university to live up to their message of promoting a culture of inclusion, and that bigger strides on their part need to be taken considering the power they have to make improvements for the custodial staff.
If so, it wouldn't be the first time notable leaders took part in a protest for better janitorial working conditions. Prior to the pandemic, Washington D.C. Mayor Muriel Bowser joined a march which called for wage increases that can offset a rising cost of living, more full-time work and improved protections in the area. Check out that story here.