What's Trending In Cleaning?
Top Facility Cleaning Articles Of 2016
---
BY Corinne Zudonyi, Editor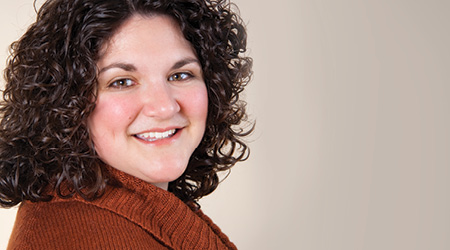 When reading articles online, it can sometimes be difficult to differentiate between new and trending posts. Some news outlets, and almost all social networks, prioritize posts based on what is driving clicks and less on timeliness. Personally, I like to read as much as I can, but there is something to be said for keeping up with industry trends.

So, I did a bit of research to identify the top 10 Facility Cleaning Decisions articles of 2016. During the process, I realized a couple things. First, we were ahead of the curve with a lot of technology coverage. We also have a good handle on topics readers want more information on.

Topping the list of most read articles in 2016 was "Survey Reveals Top Cleaning Complaints." As implied, the piece listed the most frequent complaints that custodial executives receive from their staff and building occupants. I guess misery really does love company — or people just like a good laugh now and then.

It should come as no surprise that five of the top 10 articles of 2016 emphasized the fight against bacteria, seeing as infection control and hospital acquired infections continue to threaten facilities. Managers were definitely on the lookout for additional information on chemicals, hand washing and effective disinfection techniques.

Rounding out the top 10 are articles on emerging technologies such as Internet of Things and disinfecting machines. Touting cleaning efficiencies, reduced labor costs and productivity improvements, these articles offered solutions to some of the top concerns among managers.

Top 10 Facility Cleaning Decisions Articles of 2016:
1. Survey Reveals Top Cleaning Complaints
2. The Cost of Poor Hand Hygiene
3. Recommendations for Cleaning and Drying Carpets
4. Differences Between Cleaners, Disinfectants and Sanitizers
5. Protecting Microfiber Through Proper Laundering
6. Comparing Floor Pads and Brushes
7. Benefits of Disinfecting with UV Technology
8. IoT Technology that Improves Efficiencies and Streamlines Processes
9. Fighting Infections Through Proper Disinfection
10. Choosing the Right Chemical for the Job

To guarantee you are keeping up with cleaning trends, make sure you're signed up to receive our new, daily Cleaning Insider email. It features top industry news, magazine articles and cleaning tips each day. Sign up here, or email me and I'll be happy to help you out.
Disclaimer: Please note that Facebook comments are posted through Facebook and cannot be approved, edited or declined by CleanLink.com. The opinions expressed in Facebook comments do not necessarily reflect those of CleanLink.com or its staff. To find out more about Facebook commenting please read the Conversation Guidelines.