Software Eases Growing Pains
Janitorial Software Keeps Rising Costs In Check
---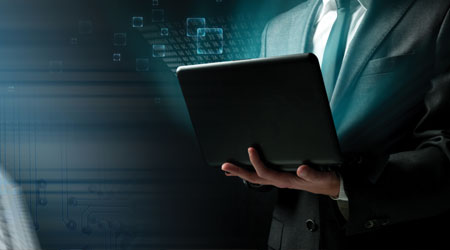 Every business wants to grow. However, what if a business owner could grow and hold costs down at the same time? If someone could bottle that formula, he or she would find a long line of customers.

Janitorial software is no magic potion, but its benefits to building service contractors are quite real.

Janitronics Facilities Services was founded in 1972 in Albany, New York. At its founding, the company had a six-member staff and office space in the basement of a 10-story office building. Today, the company has seven branch offices located throughout upstate New York and Vermont. It is a full-service provider of janitorial services for schools, office buildings, manufacturing facilities, medical facilities and more.

The company has experienced growth every year of its existence except for one. Clearly, it is doing many things right.

However, such growth also creates challenges. As companies grow, they face issues related to growing costs, maintaining efficiencies and communicating effectively. Janitronics turns to technology to help with these challenges. Since 1996, Janitronics has been working with TEAM Software, a company that develops cloud-based business solutions designed for contractors in the building service and security industries.

"From day one, we loved their integrated system," says Jim Harris Jr., the president of Janitronics since 2004 and the son of the founder of the company. "Entering information once and having the entry go to job costing and general ledger saved us time and made us more efficient."

Contract cleaning is a business with low margins and high volumes. Harris particularly appreciates being able to see costs every day.
next page of this article:
Time Tracking Software Manages Attendance