Cleaning: CP
Cleaning: HS
Cleaning: SM
Cleaning: Infection Control
---
Recognizing Industry Innovators and Their Impact on Hygiene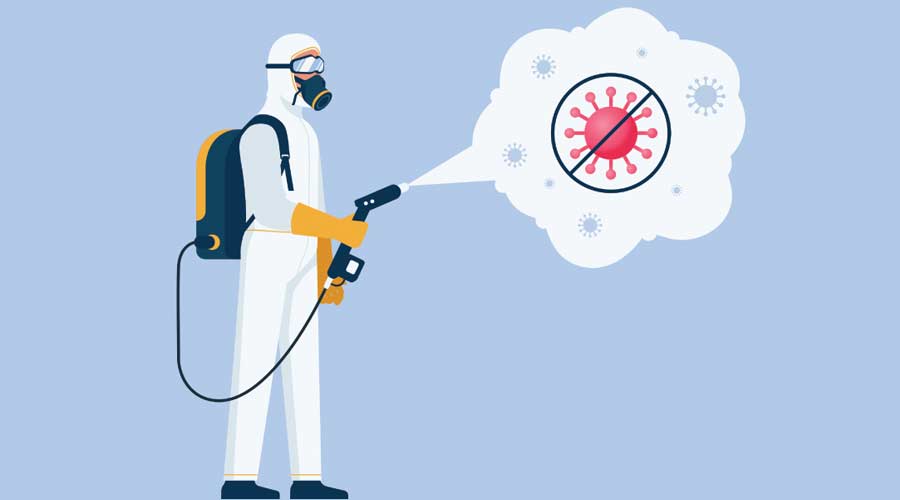 Contributed by Mike Szczesny .
Advances in technology have been changing the way people work for years. Automation alone has relieved workers of some of the most mundane and repetitive tasks, allowing them to focus their attention on other aspects of a business.
Facility maintenance has also seen many innovations lately because of the increased focus on harmful pathogens. The following are just a few of the innovations that have been changing the way businesses think about hygiene and cleaning:
Ultraviolet Cleaning
Though ultraviolet cleaning has been around for some time, many industries have been exploring UV-C applications to "inactivate" pathogens in the air and on surfaces. One application that's been gaining ground is using UV-C light within air handling units for commercial buildings. It's used with electrostatic technology in an air filter to better clean the air.
Another emerging UV-C light application has been the cleaning of high-touch surfaces in aircraft as a means of not only protecting passengers but also cutting down on the time it takes to prepare an airplane for boarding.
Robotic Cleaners
Further advances have been made in robotic cleaners, designed to automatically clean various hard floor surfaces within airports, warehouses, grocery stores, retail establishments and more. For example, one manufacturer recently unveiled robot cleaner equipped with UV-C lights to disinfect areas in a much shorter period. Other developers have integrated artificial intelligence (AI) into robot cleaners, allowing businesses to clean facilities more efficiently.
Self-Cleaning Surfaces
The University of Birmingham developed an adhesive material that applies to hard surfaces. It claims to create a protective layer that punctures viruses with chemicals. It also claims to kill these viruses in minutes.
Antibacterial Coatings
Similar to the self-cleaning application above, an antibacterial coating for hard surfaces has been developed and claims to break down harmful bacteria when exposed to certain lighting conditions. The only drawback of the product is the application process. It can take up to eight hours, making it a good alternative to other cleaning methods for businesses closing for the evening.
Self-Disinfecting Textiles
What's been called the "next-gen" of self-disinfecting textiles is another option for cleaning professionals. Much of the focus has been on using the textile as a mask filler because of the technology's ability to "inactivate" viruses. However, the technology remains effective after 30 years of industrial washing, which has expanded its potential applications to aircraft seats, hotel linens, uniforms, and more. If a business uses a textile, there could be a use case for the technology.
Electrostatic Sprayers
Applying cleaners, sanitizers and disinfectants has become much easier and more efficient with the introduction of electrostatic spray technology. Though used in both agriculture and the automotive industry, recent innovations have advanced the technology so it can disinfect almost any facility. Think of it as a new way of treating surfaces.
Innovators are continually improving what can be done for facility cleaning and maintenance, and these are just a few. More products and cleaning methods will likely hit the market in the next year or two. It's always important to explore the new technology available and take a moment to celebrate the individuals and companies making strides in hygiene.
Mike Szczesny is the owner and vice president of EDCO Awards & Specialties, a dedicated supplier of employee recognition products, crystal awards, branded merchandise, and athletic awards. Szczesny takes pride in EDCO's ability to help companies go the extra mile in expressing gratitude and appreciation to their employees. He resides in Fort Lauderdale, Florida.