Cleaning: Business & Industry
---
Evaluating Specifications Of A Cleaning Contract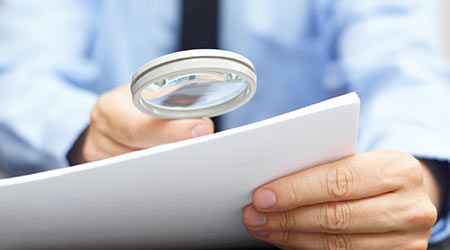 In a prior article we reviewed the specifications provided by a potential customer. Although they were very detailed in some areas, there was also points that needed clarification to avoid potential issues once the contract starts.
Carpet cleaning requires an upright unit with beater brush which means that labor is going to be more expensive due to productivity as per published cleaning times standards.
Ask the customer to justify why they are raising their costs by requiring upright vacuum cleaners on low nap carpet.
"Low Dusting" is defined as up to 72 inches or 6 feet.
"High Dusting" should be defined as 6 to10 feet maximum.
Above 10 feet is not covered and should be considered tag work.
We need an accurate count of tenants/visitors for consumption purposes.
We need a rest room fixture count (toilets, sinks, urinals, shower heads) for estimating purposes.
Since some areas are only cleaned weekly, we need to verify that dispensers are high capacity units or add labor to cover travel and refill time.
We need to know how many and what type of toilet tissue, paper towel and soap dispensers are being utilized.
We need to clarify "shampoo carpet" to allow for Encapsulation or Hot Water Extraction based on need.
We need to clarify Recycling as to trash can count and frequency.
We need to clarify how many lockers and how often service per year is estimated.
We need a window and blind count with required frequency of cleaning what standard.
Suggest that they change MSDS to MSD to comply with new OSHA guidelines.
Provide local wage and benefit rates.
The primary risk I see is that the customer states they expect dispensers to be refilled (daily) although they are only paying for two day per week service. They are also expecting consistent outcomes without clearly stating that those standards must be met at time of service.

Your comments and feedback are always appreciated. I hope to hear from you soon. Until then, keep it clean...

Mickey Crowe has been involved in the industry for over 35 years. He is a trainer, speaker and consultant. You can reach Mickey at 678-314-2171 or CTCG50@comcast.net.
TIPS SELECTED FOR YOU
---