Cleaning: Carpet Cleaning
---
Drying Time And Turnover Of Carpet Cleaning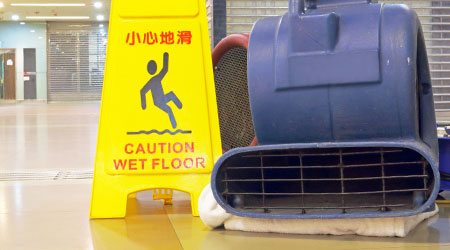 Schools and office buildings are the types of locations that are often in the greatest need of carpet cleaning, considering the high foot traffic they get on a daily basis. At the same time, these are environments where the drying time following a carpet cleaning also needs to be quick. When a professional carpet cleaning service takes a full day or more to dry, mold and bacteria can grow at the base of and beneath the carpet, creating potential health concerns. Long dry times can also be a significant inconvenience to the occupants of the building and hinder their production as well as alter the hours of operation for a business.

Thankfully there are professional carpet cleaning services that use substantially less water in their process. Services that can provide a deep clean but also a short drying time offer not only the best and healthiest results but the best returns on investment. Below are some benefits you can expect from a faster drying time when getting your carpets professionally cleaned.

The turnover time of cleaning services is especially important for buildings with landlords or management companies such as assisted living centers, retail and restaurant locations and office buildings because they require a faster turnover. With less time wasted waiting for carpets to completely dry, there is also less disruption for staff, residents, tenants and customers and less inconvenience for business owners. Considering that traditional steam cleaning services often take up to two days to fully dry, this can cause enormous challenges and disruptions to the normal course of business and life of these types of facilities.

Creating a safe environment is a top priority for building and business owners. Carpet offers better traction than a bare surface, and reduces the chance of slips and falls—but a wet carpet can be just as hazardous as a non-carpeted area. A dryer carpet is safer for people to walk on, especially when making the transition from carpet to hardwood or tile. A professional service that delivers a deep clean that also dries quickly lowers any chance of mold growth, which is common with traditional steam cleaning due to the extensive amount of water used. Some services are even able to remove an average of over 80% of the bacteria from carpets and 89% of the airborne bacteria when a sanitizer is added to its process.

Ensuring an effective clean can seem like a foregone conclusion when getting your carpet cleaned. However, it is important to look into the details of your carpet cleaning service including the solutions and process it uses. Some services use safer solutions and methods, like Chem-Dry. Chem-Dry uses a green-certified solution along with a unique Hot Carbonating Extraction (HCE) cleaning system that consumes about 80 percent less water, reducing the drying time from a few days to a few hours. Not only does a shorter drying time cut down on the risk of mold and mildew growth that can develop when moisture is trapped beneath the surface of the carpet for long periods of time, but it also allows safe and convenient access to those common facility spaces much sooner.

When choosing a carpet cleaning service, there are incredible health, safety and convenience benefits when the cleaning method provides a shorter drying time. These are important factors to the occupants as well as building owners and landlords, who all have a vested interest in using a carpet cleaning service that delivers not only a deep clean, but also a safer and healthier overall cleaning experience.

Jotham Hatch is the National Training Director for Chem-Dry, a carpet and upholstery cleaning service, with a global network spanning over 50 countries and serving over 10,000 homes and businesses a day worldwide. He first joined the company in 2003 as an Instructional Designer and has spent more than a decade focusing on training solutions through a variety of mediums including hands-on, face-to-face, on-line and text-based methods. A resident of Utah, Jotham graduated from Utah State University and has additional experience as a small business owner and an account manager.
TIPS SELECTED FOR YOU
---