Cleaning: Business & Industry
---
BSCs Need To Be A Partner To Clients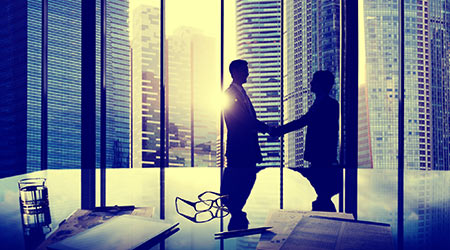 While it certainly is not the case in all situations, what all too often evolves between some building managers and building service contractors hinges on an adversarial relationship. When the contractor is first hired, there's usually a honeymoon, which lasts about two to four months. But after that, and as issues develop, which they always will in any business relationship, the honeymoon is over. If too many challenges come up and especially if they are not resolved as quickly as the manager would like, what pivots on an adversarial relationship can become more serious.

Now both parties have to step back and focus on the big picture. Is this relationship still working well enough for both to continue? Can the situation be addressed and corrected? And for BSCs, specifically, what can you do to turn a relationship that touches on adversarial to one that is collaborative and positive?

There are steps to take, but the best way to address this type of situation is not to let this happen in the first place. And to do that, we must partner with our clients.

Very likely you've heard this before. But being a partner is essential for a contractor to have a productive relationship with its customer.

Ron Segura is founder and president of Segura & Associates, an international janitorial consulting company based in the U.S. He has over 45 years of experience in all segments of the cleaning industry with ten of those years spent overseeing the cleaning of over 4.5 million square feet for The Walt Disney Company. Ron can be contacted through his company website at www.seguraassociates.com.
TIPS SELECTED FOR YOU
---