Mopping Up Sales
Top-Selling Mops and Benefits to Their Use
---
BY Corinne Zudonyi, Editor-in-Chief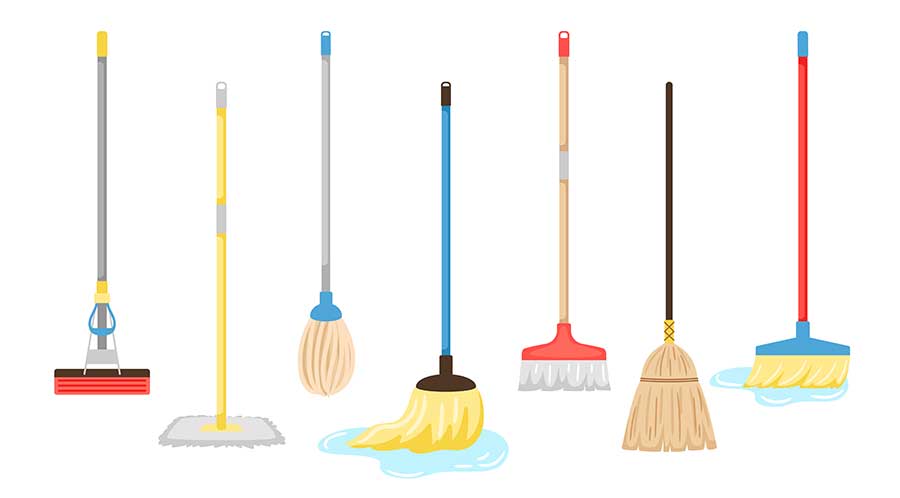 What are the top three most popular styles of mops and why?
BUSCH — First is the cotton-cut end because they are affordable, disposable and get the tough jobs done. Next is the loop-end synthetic/blend mops (specifically in a size large and blue) because they are versatile, launderable, extremely durable, and have less bacterial growth versus the cotton-cut end. Finally, the Microfiber Flat Mopping Pads (18 inch) because they are easy to use, launderable, sanitary and lightweight. They are also hands-free to attach to their frame and can be used both wet and dry.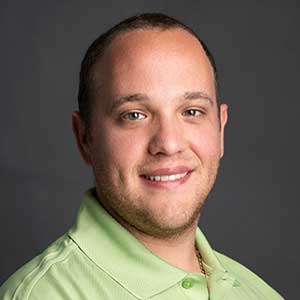 MARINO — Our most popular styles are synthetic/rayon cut-end and loop-end mops, as well as microfiber flat mops. The synthetic/rayon cut-end mops are popular because they're economical and useful on a wide range of surfaces. The synthetic/rayon loop-end mops and microfiber flat mops are both popular for their excellent launderability, surface coverage and cleaning effectiveness.
BEAUDETTE — The most popular by far is the cotton cut-end, due to the low-cost price tag. This is followed by the loop-end version, which allows for higher performance. Finally, the full-synthetic mop, because it is the longest lasting, most hygienic mop type. Microfiber would be on the higher end and would offer maximum benefits.
LINDSTROM — Our most popular mop is a cotton cut-end wet mop. This mop is the workhorse of hard floor care because it performs well, can cover a large area, and is cost effective. The next most popular is our high-end nylon dust mop. This dry mop can cover extremely large areas, and because it is made with nylon yarn, it can be laundered and re-used again and again. Finally comes the blended looped-end yarn. These mops are popular because they last much longer than a cotton cut-end mop since they can be laundered, bringing the cost-per-use down significantly.
When should distributors promote cotton options and in what situations are microfiber mops a better choice for end users?
LINDSTROM — Cotton products can be used in the vast majority of applications. They are the cost-effective option for cleaning hard floors in most facilities. Microfiber products are a better choice in hospitals due to the extra emphasis on cross-contamination and their ability to launder products onsite.
BEAUDETTE — Cotton type mops are general purpose and chosen for absorption and economy. For spill cleanup, maximum absorption, highest strength and longest lasting properties, a microfiber mop is second-to-none.
BUSCH — Cotton mops tend to be less expensive and used in a variety of venues: schools, warehouses, areas where large amounts of dirt need to be cleaned up. Microfiber is extremely durable, sanitary and launderable — excellent for healthcare.
MARINO — There are very few situations where I suggest using a cotton mop over any other option available. Cotton absorbs a lot of moisture. However, it has a tendency to lint and rot easily. I recommend using cotton mops for single-use applications such as applying floor stripper and for cleaning up oil and grease spills in industrial settings. Meanwhile, microfiber has been proven to provide the most effective clean, so I would recommend using microfiber for any and all other applications. The type of microfiber mop I would recommend is dependent on the surface type and area in which it's being used.
In what situations are flat mops an advantage over string options?
BUSCH — Flat mopping is great for areas that do not require a lot of liquid or absorption. When implemented properly, a flat mop program is great for preventing contamination and can save the end user a ton of money and time if they have the ability to launder the flat mops in a commercial laundry system.
MARINO — Flat mops are an advantage over string mops in a variety of situations, since they're more lightweight and ergonomic. This makes them easier to maneuver around and under objects, which would be ideal in areas such as offices, restrooms and hospital rooms. They would also be a better choice for cleaning hardwood and high-gloss surfaces as they provide an even, streak-free clean.
BEAUDETTE — Wide-area, smooth floor surfaces benefit most from flat mops due to maximum coverage efficiency. They are perfect for large areas such as airports, retail stores and convention centers.
When it comes to emphasizing mop size and weight, what sales tips do you have for distributors?
LINDSTROM — There are a wide variety of sizes when it comes to wet mops, so distributors must make sure they are comparing apples to apples. Some products are measured in ounces, some are "numbered" mops that don't weigh as much as their full-ounce counterparts, and some are even described as small, medium and large. We always tell our customers to weigh them to make sure we are all on the same page. When comparing across several product lines, take extra care to look at the right size product to sell against.
BEAUDETTE — The simplest message is that the mop size and weight needs to fit the operator in the size of the area to be cleaned.
BUSCH — Keep it Simple. We are starting to see SKU's consolidating and distributors trying to reduce the number of items their reps are out showing. A lot will come down to the end user's preference in weight, size, etc., but it's really a process that must be tailored through education. With regard to looped mops, medium and large are the biggest movers. For cut-end mops, either 16 oz. to 24 oz., or #16 and #24 are the most commonly sold.
What advantages are there to launderable mop options, versus their non-launderable or disposable alternatives?
BUSCH — Laundering mops can save a ton of money if done properly — less ordering, less waste and better quality (usually). Non-launderable and disposable alternatives are usually found where the customer does not have the means to launder, but sometimes disposables are used more for extreme prevention of cross-contamination (such as acute care medical facilities).
BEAUDETTE — Launderable mops offer lowest total cost over the life of the product. When cared for properly, launderable mops can last 10-times longer than a cotton economy mop.
LINDSTROM — It comes down to initial price of the product and the availability of laundry facilities. Many customers won't have access to a washer and dryer, making the extra up-front investment of a more expensive, launderable mop unnecessary. Even if the customer has access to laundry facilities, distributors still have to consider the time investment and chemical costs of cleaning the mops on a regular basis. However, if end users take good care of a launderable mop, it will pay for itself through a much longer useable lifespan than a disposable product.
previous page of this article:
What's Included in a Full Lineup of Floor Care Tools
next page of this article:
Tools Necessary for Every Floor Care Program