Mopping Up Sales
Tools Necessary for Every Floor Care Program
---
BY Corinne Zudonyi, Editor-in-Chief
How should distributors best market the product advantages of brooms, dust pans, floor squeegees and other such tools?
BEAUDETTE — Floor care is a multi-step process. Before an operator can begin mopping, they need to start with sweeping. That is where dust pans and brooms fit in. After mopping is completed, it is best to use a squeegee to remove excess water, which will help prevent slip-and-fall incidents.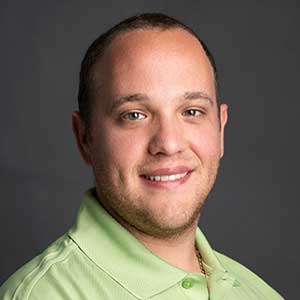 LINDSTROM — If distributors carry wet mops, customers will expect them to carry additional hard floor care products such as upright brooms, push brooms, dust pans, squeegees, handles, and other accessories. The best way to market these products is to have a broad enough selection so that customers are confident they can find the product they are looking for.
MARINO — Each one of these products was designed to make specific tasks easier and are all integral parts of an end user's floor care program. Knowing each product's function and understanding the specific challenge or task that the end user is trying to tackle is the best way to market the advantages of particular products.
BUSCH — An effective floor care program will consist of removing gross debris (squeegee) and then dust (broom and dust pan) before beginning the mopping process. The best way to promote and sell these programs is to look at each individual market and see what program fits best. There are items that are promoted to assist in certain industries that may not be the best fit in others. For example, angle brooms come both "Flagged" or "Unflagged" for use when sweeping different areas, which play a large part in industries like foodservice. Offering both is the best option, rather than boxing yourself in to carrying strictly one or the other.
What about floor signs, cones and door stops?
BEAUDETTE — Floor signs are an essential part of any mopping program. These accessories alert guests to what could be slippery conditions. The same holds true for cones.
BUSCH — Floor signs, cones, and door stops are needed to avoid a safety hazard after properly cleaning a floor. Bundling cleaning products, along with chemicals and floor finish is the only way to sell. Every venue a salesperson goes into needs a wide range of cleaning tools from start to finish. By bundling these products, distributors make themselves a more important source of cleaning tools.
With so many options in handles, how can distributors steer end users in the best direction?
BUSCH — We see this constantly and it comes down to education. Many users prefer a certain kind of handle, yet we would suggest something different. For example, wood handles are historically reliable. They are excellent to use with push brooms and some scrub brushes, but they are very unsanitary for use in foodservice accounts. Meanwhile, a good fiberglass handle is sanitary and can last much longer but is more expensive. Because of the cost, many customers choose the less expensive option, but are running the risk of contamination. Fiberglass handles are excellent for foodservice and healthcare where sanitation is essential.
LINDSTROM — The most popular handles are made of wood due to cost and availability. Wood handles are also strong enough for most applications, but specialty applications such as foodservice may require a metal or fiberglass handle to help eliminate food contamination. Distributors need to be careful with some metal handles as they can be made with varying thickness of steel, which might result in a weak handle.
BEAUDETTE — Wood handles have been around forever, but understandably do breed bacteria. These days, sellers suggest fiberglass or aluminum options, for their hygiene and performance benefits.
How can distributors help simplify bucket selections for their end user customers?
LINDSTROM — The main difference between mop buckets is the capacity and whether it has multiple sections or not. Try not to overcomplicate the selection by carrying a small 20-liter bucket, as well as the large, much more common, 35-liter bucket. Many customers appreciate the dual-cavity mop buckets, so they can keep the clean water separate from the dirty water, allowing them to cover more area before having to refill the bucket.
BEAUDETTE — We find that smaller sized buckets are growing in popularity. No longer is a 36-quart or larger bucket full of water necessary. Meanwhile, interest in colored buckets is growing because they assist with cross-contamination reduction efforts. And dual-cavity buckets assist with cleaning and rinsing more efficiently.
BUSCH — The 26-quart (price) and 35-quart (use effectiveness) are the most common sizes. The best sales strategy for distributors is to offer a good/better/best option. Have a price-fighting economy side press, an everyday reliable combo and the Cadillac divided water system. We offer ours in multiple colors and sizes, which is a benefit, as well, but many times pricing is how smaller distributors evaluate what they offer so they may offer a good and better but no best.
When should distributors push mops with onboard chemicals versus the various bucket configurations?
BEAUDETTE — This method works well for cleaning smaller areas. However, large areas continue to require traditional mopping methods.
BUSCH — End users love chemical loaded tools. They aren't a fit everywhere, but most distributors do offer at least one option. They work great in smaller areas, for spot cleaning and for areas where a sink or chemical management system aren't readily available. The ease-of-use is enjoyed by the end user and being able to leave the chemicals loaded while not in use is a huge time savings. They are also great for customer-facing locations because customers do not want to see dirty water in mop buckets.
What types of products can distributors promote to customers looking for ergonomic solutions to their mopping programs?
MARINO — The types of products they can promote are those that are lightweight and can adjust to the height of the user, as well as items that can prevent or reduce the amount of heavy lifting done in a shift. Examples of this would be to promote aluminum telescopic handles over wood handles and flat mops over heavy cotton mops.
LINDSTROM — Keeping the product as light as possible allows them to be more ergonomic and easier to use. The less weight the user must move around on the floor, the less strain they will have on their back. The best systems with ergonomics in mind are microfiber flat pads paired with a lightweight aluminum extension handle that can be adjusted to fit the height of the operator.
BEAUDETTE — Microfiber flat or tube-style loop mops are the best options, aligned with fiberglass or aluminum handles. This provides the most effective, ergonomic solution.
BUSCH — Microfiber systems are lighter and easier to use than traditional wet mops used with buckets. Traditional mops, handles and combos tend to be heavier, especially if the mop heads used are larger.
Corinne Zudonyi is the Editor-in-Chief for Sanitary Maintenance magazine. She has been involved in the jan/san industry for 17 years.
previous page of this article:
Top-Selling Mops and Benefits to Their Use