Considering Concrete Floors
Recommendations for Combatting Restroom Odors
---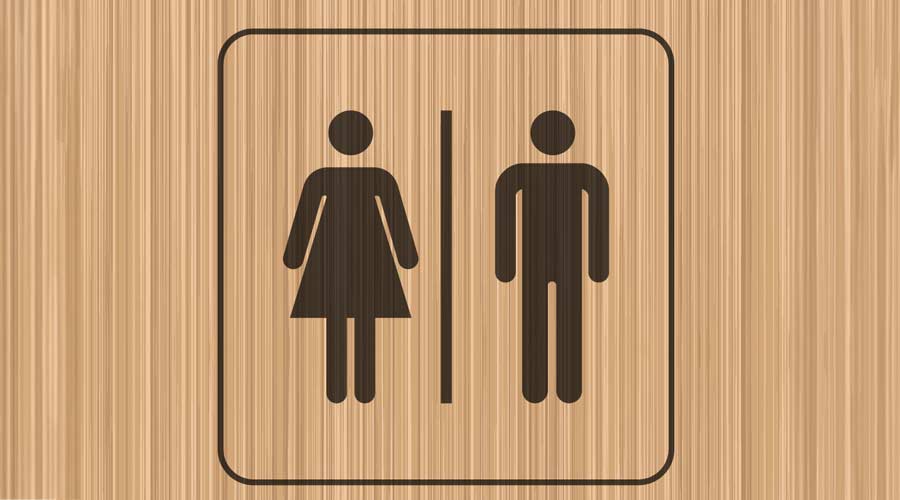 Jan/san distributors hear it all, but no matter the situation, location, or time of year, the biggest cleaning challenge and source of most customer complaints remains the same: the restrooms. Some of these grumbles — like consistently running out of soap or paper towels — are an easy fix. But complaints about restrooms that never look or smell clean, even after service, require next level solutions.
When servicing end-user customers, distributors should look beyond mops, air fresheners, and extra elbow grease. There are plenty of useful recommendations that make restroom maintenance easier and more complete.
Odor Origins
Malodor is probably the No. 1 restroom complaint, according to Daniel Johnson, janitorial supply consultant at Alsco Uniforms in Salt Lake City, Utah. He believes grout maintenance is likely a close second. Interestingly, the two are closely related — if the right source of odor is in question.
"There are two basic causes for restroom odors," explains Jack Adelman, vice president of education and training for SouthEast LINK, Atlanta. "Event odors and bacteria in the grout due to urine."
Event odors are just what one would expect: unpleasant, yet temporary smells that are an embarrassing fact of life. For these odors, Adelman suggests installing "natural fragrance systems and active air purifiers" for constant control.
These products are particularly helpful in restrooms with poor ventilation and high use.
"Like an airport restroom," says Charles Moody, president, Solutex, Inc., Sterling Virginia. "A little fragrance in the air will make a restroom experience like that more comfortable."
Although fragrance systems are an option in odor control, end users shouldn't expect these products to do any heavy lifting when it comes to the malodor generated by urine and the bacteria that feed on it. This pungent mix can be found in the darndest places and needs to be addressed directly.
"Urine can get behind the fixture wall and start to calcify, creating an odor that fragrance systems won't rectify," says Moody.
To help end users test for issues, Moody suggests going to the first urinal (also known as the most popular urinal) and give it the "three-flush test". He adds that if the fixture can't keep up and drain the water properly, there is likely an underlying problem. In these cases, the pipe is likely clogged with calcified urine salts.
Urinal screens designed to reduce splashing help combat this issue by keeping liquid where it is supposed to be. However not all screens are created equally. To help reduce odors, distributors should recommend screens that contain beneficial enzymatic bacteria. These fragranced products smell nice, but "it is not the fragrance doing the work, it's the enzyme," says Moody.
When recommending scented enzymatic urinal screens, distributors should be sure the fragrance does not clash with any air freshening system already in place at the facility. Luckily, there are a variety of fragrance profiles to choose from.
next page of this article:
Restroom Floors That Draw Odors