Software That Supports Sales
Pricing, Productivity and Future Benefits of ERP Software
---
BY Corinne Zudonyi, Editor-in-Chief
Can software help predict fluctuations in product demands and/or availability?
Fucci — Advanced inventory management tools that flag unusually high or low product demand outliers and automatically suggest forecasting corrections take the guesswork out of the process. An ERP software with professional demand forecasting tools enables your purchasing staff to respond to customer demands as they occur. As customer purchases fluctuate, the ability to rely on your ERP system to quickly identify inventory exceptions and lead times increases the return on your inventory investment, fill rate and eliminates dead stock.
Master — ERP software utilizes the company's own historical data to help build demand-plans. Numerous inquiries and reports can be generated to show a customer's or item's activity based on any chosen time period which can then be reviewed and analyzed for more accurate decision-making.
Lane — Absolutely. A good algorithm for procurement will consider previous sales history, loop in any seasonal prediction values, provide suggested order levels and even create suggested purchase orders for the buyer. Additional considerations such as vendor lead time, supply to keep on the floor and safety stock are also part of the calculation. Buyers can make changes to these values as necessary to adjust to market conditions. When new business has been obtained, those estimated sales quantities should also be easily added to the item demand.
Hestenes — Yes, it shows the trends on every item. One thing that distributors found useful during the pandemic was to use generic part numbers for an item rather than manufacturer-specific identifiers. For example, vinyl gloves — during the pandemic, distributors might have purchased gloves from a variety of vendors. By having just one part number for 'Powder-Free Vinyl Gloves, size Large', they could quickly and easily allocate whatever brand they got to whoever was waiting for it.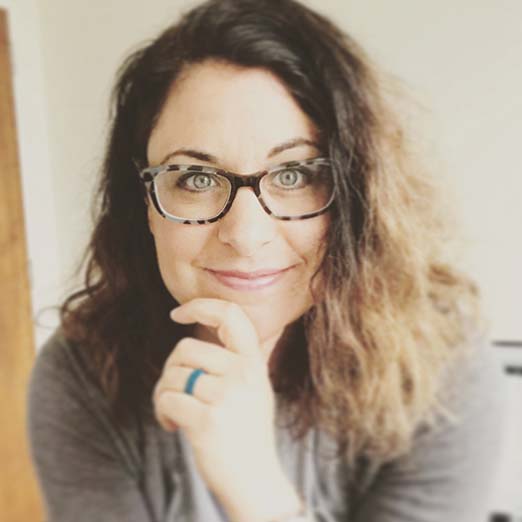 Kate Fucci
Marketing Director
DDI System
Sandy Hook, Connecticut
Chris Master
Marketing Coordinator
Distribution One
Mount Laurel, New Jersey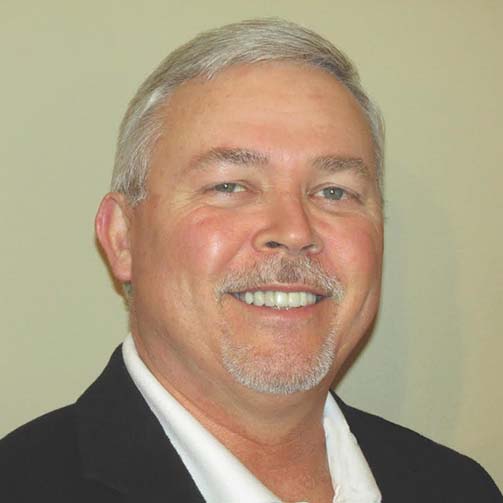 Randy Lane
National Sales Manager
PIC Business Systems
San Antonio, Texas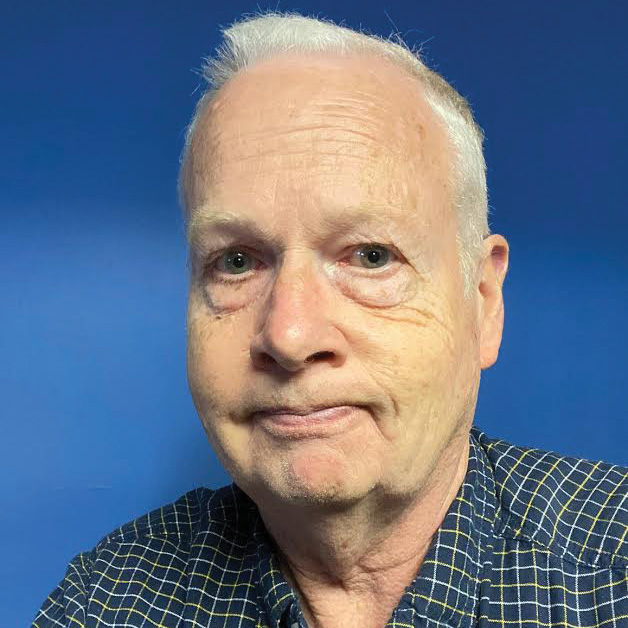 Bob Hestenes
President
Step1 Software Solutions
Newbury Park, California
How can software help monitor fluctuations in prices as raw materials, shipping and labor continues to change?
Fucci — Finding an ERP software to monitor product costs in real-time can significantly improve profitability by recognizing cost fluctuations and automatically adjusting customer prices to maintain margins.
Lane — The ERP should provide a robust reporting system with the ability to create both paper reports, emailable reports and push the report data to a dashboard for visual use. Good ERP platforms keep data in an SQL database with tables, so data is easily retrievable and used. Once you have the historical numbers and the predictions you can react accordingly.
Hestenes — This is the single most important feature that every distributor needs from their ERP system. It is absolutely essential that the system automatically bump the customer's special price to maintain the same margin, without staff having to do anything. Again, looking at the vinyl glove example, in 2019 distributors were paying aprrox $20/case for gloves. At the end of 2020 they were paying north of $70 per case (even in container quantities). Now everything is going up because the supply chain is so damaged. So now rather than just PPE items being affected, it's everything.
Labor challenges have impacted distributors, too. How can software aid in productivity?
Fucci — ERP Software delivers awareness and insight into every function associated with your business. This functionality allows management to keep close track of key business areas and enables employees to shift roles with ease. An experienced ERP software reduces manual tasks, automates complex processes, and reduces the need for outside IT services, freeing up employees to work in other needed business building roles.
Lane — CRM software is primarily designed for sales teams and is most used to manage business-to-customer relationships. To effectively manage productivity, you need data and lots of it. An ERP that runs in real time can tell you anything you need to know. Which warehouse worker is picking the most pieces and making the fewest mistakes? Done. Who was the last person to pick products from location A-01? Done. Real time software can also schedule and track deliveries and their actual times. Delivery for ABC Supply scheduled for 8:17AM? Delivered at 8:23AM. Every piece of data from the initial quote or order all the way to the paid invoice will have data/time stamps along with the associate's name.
Hestenes — So far STEP1 customers are doing a pretty good job of keeping their staffs. Some of that is because the software makes it easy on employees. Every job in the Jan/San distributor has been studied so we can optomize the employee's effectiveness, from salesperson to delivery person and everybody in between.
How can software help reduce the likelihood of accounting errors?
Fucci — Having the accounting and financial business functions integrated into the ERP software eliminates costly errors with 3rd party systems. An ERP company with strong internal accounting expertise will create enviable financials from the start of an ERP software transition. Ensure that your ERP software has dedicated accounting professionals to guide your company through a complete setup and process training. After that, the ERP system can give instant real-time access to accounting metrics and critical financial reporting and eliminate time-consuming end-of-day/end-of-month processes. Detailed financial audit trails aid in finding unwanted errors and help increase oversight during uncertain times.
Lane — With an integrated accounting system that updates the general ledger in real time as every transaction occurs, you can almost eliminate accounting errors. Every sale, purchase order receipt, inventory move, and adjustment drive automatic journal entries. These automated journal entries save time and labor and eliminate the possibility of manual error. There would remain a few manual processes such as entering cash receipts and applying a manual journal entry if needed.
Hestenes — Industry specific ERP systems do a pretty good job of doing most of the accounting automatically for the distributors (for all normal transactions). That helps eliminate a lot of accounting errors.
What are some recent changes to distribution software and how might the technology evolve in the future?
Fucci — Having the ability to service customers from anywhere, anytime, with on-the-go mobile ERP functionality is imperative to distributors today and moving forward. ERP functionality on a smartphone or tablet equips sales teams with the information they need to take quick action by creating orders, seeing customer service details, and viewing performance dashboards right from any mobile device.
Customers are looking for real-time order statuses and a more granular supply chain communication with end-to-end tracking and messaging, from the initial order through pick, pack, ship, and final destination delivery. We are also expecting a more significant proliferation, refinement, and deployment of digital catalogs. Distributors will be looking for more ways to get their products and services in front of customers and new opportunities to connect and take advantage of a distributor's expertise.
Another recent change is the need for a robust e-commerce platform that connects directly to a distributor's ERP software. The connection eliminates double work and gives customers insight into their multi-channel purchases. Consumers expect substantial online content with multi-level search filtering to reduce the time it takes to locate products of interest. They need full access to their past orders, shopping carts, pricing, payment options, and advanced capabilities such as approval levels, all available in their ERP systems.
Having an e-commerce platform directly connected to your ERP software allows all information to flow seamlessly in real-time, delivering the same experience online, in-store, or on the phone. Investing in a more robust e-commerce solution will protect a distributor from large online competitors and maintain long-standing customer relationships.
Lane — Distributor software has continued to evolve and grow in capability. Newer, cloud-hosted ERP software is best positioned to benefit distributors since any device can easily access e-commerce, web stores can be embedded, and digital trading is simplified using electronic data exchange (EDI)/extensible markup language (XML). With an application programming interface (API), the software also can be integrated with any other cloud-hosted application. In addition, distributors who are moving to implement Warehouse Management Systems are seeing their service and accuracy rate increase significantly, resulting in happier customers.
Customer experience has been and will continue to be a major factor in driving change with distributor software. It's no longer acceptable to have a locally hosted website with slow page response, a company history and a catalog link. Web shoppers today are accustomed to extremely fast page response. They expect to be able to easily interact with a distributor online, shop and place orders, while also seeing fast webpage response along with real-time information. It's estimated that up to 70 percent of web traffic comes from mobile, so a distributors website also needs to be responsive to mobile devices.
Hestenes — Where we see the future going is in distributors partnering with customers and providing those customers with software solutions that makes the customer's job easier and their operation run smoother. Customers are eager for new tools to help them, and savvy distributors are providing it.
previous page of this article:
Software That Boosts Sales and Manages Inventory