Customers Come First
Customer Growth Takes Distributor Global
---
BY Jake Meister, Associate Editor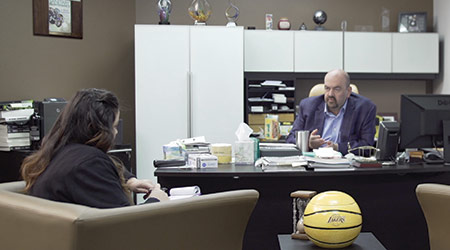 That commitment to creating a foundation of loyalty and strong partnerships has blown the door open for Royal Corporation. The company has gone from a humble local distributor founded in 1985, to the international player in distribution it is today. It opened new facilities this year in Northern California and Texas, which now join its existing locations in Florida, Tennessee and Wisconsin. The majority of this expansion has been spurred by the growth of Royal's customers, who seek to bring the company along due to the excellent relationship they have with the distributor.
Royal's decision to open a location just east of the Bay Area in Livermore, California, was driven by the significant organic growth in the company's California and west coast markets. Its corporate headquarters had also already reached full capacity for growth and couldn't take on the booming action occurring in the northern part of the state.
The new location in Dallas was necessitated by the fact that the company had picked up a few big accounts in Texas. They also have a few more prospects in the area, and North Texas serves as a "strategic central point" to an emerging market, says George.
Royal also has access to hundreds of distribution points across the United States through its membership with The Network Group. Having the six larger locations, plus a connection to The Network Group, gives the company a logistical advantage and allows Royal to maintain fast and efficient service.
"Our wide-ranging, devoted, multi-interfacing customer care has given us unparalleled customer retention and loyalty," says George. "We do harness all aspects of our interactions to converge into constant, timely, communicative nurturing of our partnerships."
Like its move into Northern California and Texas, Royal's past advancement into the Midwest was facilitated by its close relationships with a customer: Milwaukee-based The Marcus Corporation, which is known for its subsidiary, Marcus Theatres Corporation. Royal first began servicing Marcus Theaters through a vendor in the 1990s. Then, when the vendor closed its business, Royal was asked to come to the Midwest to be the primary supplier for the theaters because Marcus was so impressed by the service it was getting. Royal has since begun to be one of the suppliers for Marcus' celebrated hotels in Wisconsin. It has also gone international through its relationship with popular cinema chain AMC Theatres, for which it supplies custom-designed packaging, food disposables, jan/san supplies and training to its locations in Saudi Arabia.
"Our customer loyalty is at the heart of our organic growth and our best mechanism for marketing and sales," says George. "That [customer-first approach] has served us well to grow regionally, nationally and now internationally. With high customer loyalty, we have been asked to follow their growth, and we have been blessed to have numerous customers in various market segments experience notable growth."
Serving customers in all parts of the country, and in some cases, the world, can't be easy. But Royal's decision to offer comprehensive service programs to its customers that encompass various products has made it possible to effectively assist its customers both locally and abroad.
In the AMC theaters the company services in Saudi Arabia, Royal will provide custom-designed packaging for that specific clientele, as well as everything else from candy to disinfectants. But when it comes to the United States, Royal might help its movie theater customers learn to do everything from cleaning soda machines to implementing social distancing signage to installing custom-built fiberglass dividers, with instructions on how to disinfect them.
Whether its theaters in the Middle East or east of the Mississippi River, none of Royal's expansion could continue to take place if the company didn't remain completely devoted to its relationship with customers. Daily engagement with theater customers includes brainstorming sessions and discussions on best methods for providing modified products, training, messaging and implementing infection control procedures. This work is helping those clients to reopen as soon as the pandemic allows and is a perfect example of the "customer first" approach in action.
To establish a business strategy where the customer is the primary focus, George suggests offering service that is sincere, consistent and for the greater good. Otherwise, the concept doesn't work and the relationships don't last.
"Products and ideas come and go, but they need people to channel them effectively. Only willing people who care can do that reliably," says George. "Willing people acquiesce if they have a stake in the outcome."
previous page of this article:
How A Jan/San Distributor Helps Clients Through Pandemic
next page of this article:
Crisis Doesn't Change Core Business Strategy
Disclaimer: Please note that Facebook comments are posted through Facebook and cannot be approved, edited or declined by CleanLink.com. The opinions expressed in Facebook comments do not necessarily reflect those of CleanLink.com or its staff. To find out more about Facebook commenting please read the Conversation Guidelines.