Union Hotel Workers End SoCal Strike — For Now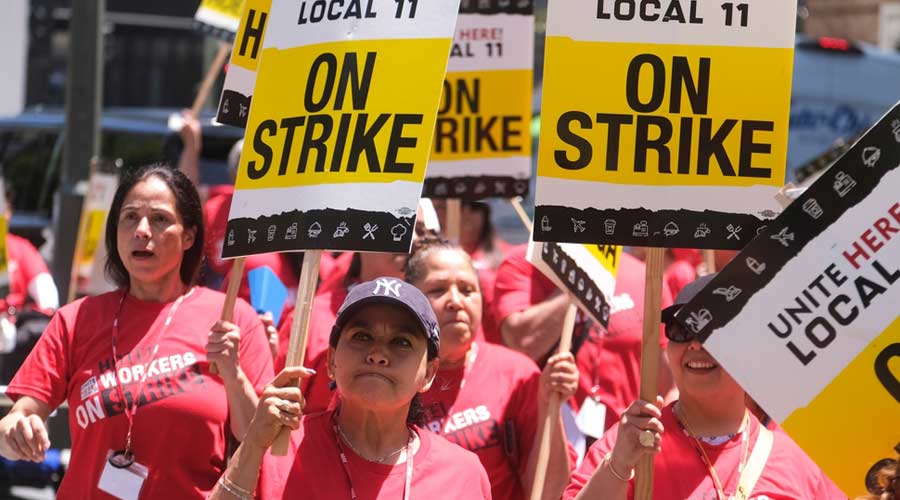 In an effort to combat the rising cost of living in the greater Los Angeles area, union workers representing Unite Here Local 11 held a strike over the holiday weekend in which 19 major hotels in the Southern California area were picketed. As of last Wednesday, however, the protests have subsided for now without settling any of the payment or benefits demands for most hotels, notes AP News.
The strikes stem from an initial vote by Unite Here Local 11 to strike hotels for failing to provide what the union deems adequate healthcare benefits, pension contributions, and hourly wages for employees. Other issues included the elimination of unreasonable workloads. Among those involved in the strike are housekeeping staffers and cleaners at the hotels. Many contracts between the union and major hotel chains including the Hilton expired on June 30, sparking the initial protests. The strike is estimated to impact nearly half of the 32,000 workers Unite Here Local 11 represents.
While the union agreed to stop demonstrations for now, a spokesperson noted that if an agreement isn't eventually reached with a new contract, further protests will come in waves which could eventually lead to the remaining 41 hotels of the 60 also being picketed. Despite a full agreement not being reached most of the hotels, there was a new contract agreed upon by the Westin Bonaventure Hotel & Suites in Los Angeles. As part of the new deal, employees earned increased staff and higher pay in a tentative agreement for 600 workers in the union.
Other hotels remain at a stalemate with other sections of the union, including Four Seasons Regent Beverly Wilshire and the Ritz-Carlton. According to a coalition of 40-plus hotels aimed at resolving the issues, union leaders have allegedly canceled meetings without plans to re-engage in talks. Reported offerings from the coalition include hourly pay increase — an incremental proposal that would increase rates by $2.50 within the first year, and $6.25 after four years.
In related news, read up on how a looming UPS strike could have a significant impact on the supply chain.