Top 5 OSHA Safety Violations From 2021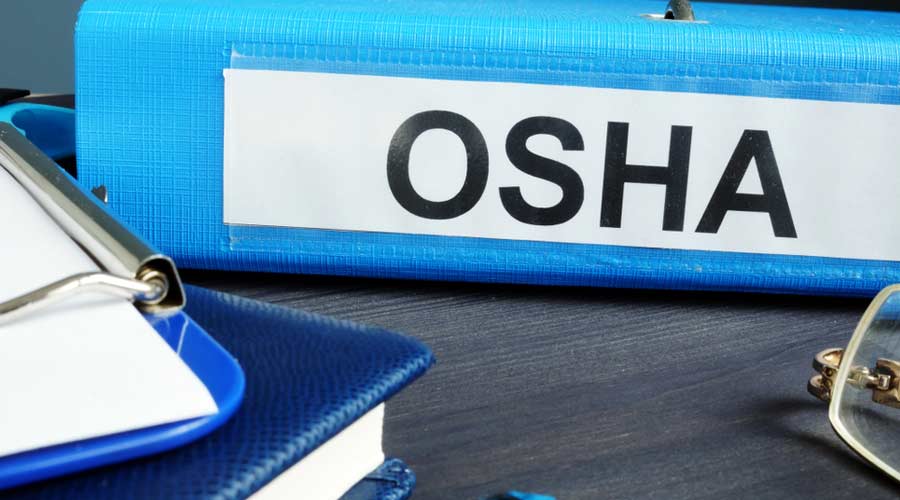 While so much attention is paid to disinfection and facility hygiene as facilities attempt to re-open completely, it's critical for facility cleaning managers to also be mindful of top causes for employee injury — especially for staff on the frontlines that can be involved with machinery, extreme weather conditions and other potential pitfalls.
Going back to data recorded from the 2021 fiscal year, the Occupational Health and Safety Administration (OSHA) outlined the most common reported violations for workplace safety, illuminating which types of incidents are top of mind and others that perhaps aren't getting the attention they need.
By having a better idea of where the most likely injuries and incidents occur, frontline cleaning staffs can help mitigate these occurrences and be better protected from liability at the same time. Here are the top five violations from the 2021 year, reported from Insurance Journal:
1. Fall Protection (5,271 reports): This comes as little surprise, as fall protection was listed as the top safety issue for the 11th year in a row. While these incidents primarily affecting roofing contractors, construction and more, frontline cleaning crews tasked with window cleaning and other difficult/hard-to-reach tasks can be left prone to injury if not properly trained or equipped with the proper tools.
2. Respiratory Protection (2,521): Many of these incidents stemmed from paint contractors or automotive facilities, but with high levels of disinfection application being done in facilities (often irresponsibly or excessively) many frontline cleaning crews and occupants could unintentionally suffer from poor indoor air quality (IAQ) in facilities if custodians aren't properly trained on disinfectant use.
3. Ladders (2,018): Similar to the cause of many fall protection reports, it's important for frontline cleaning crews to make sure employees are properly equipped when tasked with window cleaning, high level dusting, or other tasks that could require custodians to be using tools or equipment above ground. Make sure ladders have proper side rails and have a strong foundation prior to using them.
4. Scaffolds (1,943): Similar to ladders, there aren't as many instances where this can lead to harm compared to roofing or masonry contractors — but in instances where cleaning tasks will involve scaffolds such as exterior maintenance work, it's important to give frontline crews a rundown on how to properly check for a strong foundation and use guardrails.
5. Hazard Communication (1,939): Proper signage can go a long way to prevent significant mistakes from frontline crews. Perhaps no instance is more critical than chemical usage. By combining signage with safety data sheets (SDS) custodial crews can make sure they aren't mixing wrong combinations of cleaners or disinfectants, which can lead to destructive or even fatal events for employees and occupants alike.
For the complete top 10, check out the rest of the findings here.