Stomach Virus Plagues Caribbean Cruise Passengers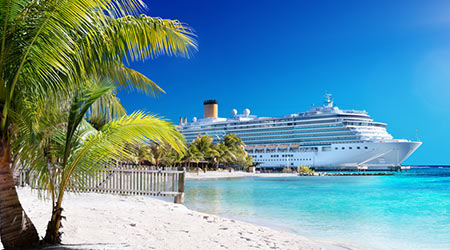 A total of 220 cases of a stomach virus were reported on board Royal Caribbean's Independence of the Seas after a five-night cruise to the Caribbean, according to an article on the Miami Herald website.

The cases represented less than 5 percent of the 5,547 guests and crew members on board, according to Royal Caribbean.

A passenger on board reported people began to show symptoms two days into the journey. A letter was distributed to passengers alerting them to a possible norovirus outbreak as more than 200 sought care from the ship's three nurses, the article said.

"In an abundance of caution, we have implemented enhanced sanitizing procedures onboard, as recommended by Centers for Disease Control and Prevention and Public Health Agencies worldwide," the letter said.

As passengers disembarked, cruise line employees wore gloves as they handled passengers' routine needs on the dock.

According to the CDC, norovirus or acute gastroenteritis, causes inflammation of the stomach or intestines or both. There is no specific treatment for norovirus illness, so prevention — especially good hand-hygiene — is crucial.

Some tips and tactics facility managers can take to keep to employees and tenants healthy include:

• Use restroom signage to encourage hand washing. Consider installing sensor-equipped dispensers to remotely track hand-hygiene supply levels.

• Signage and hand-washing supplies in dining areas and other locations where sink facilities are located is also key. Arm the janitorial teams with hand-sanitizing and surface-disinfecting products.

Read the full article here.