Fighting Cold And Flu Through Handwashing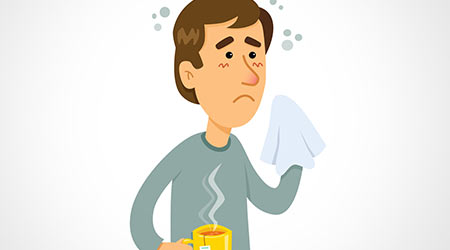 Cold and flu season is right around the corner. While janitorial teams are very important all year round, they are crucial now more than ever in helping prevent the spread of germs since sick employees can negatively affect workplace productivity. In fact, the Tork Office Trend Report found that 79 percent of survey respondents would inform their facility manager if they weren't satisfied with the quality of hygiene products. This shows that quality facility management with high-end hygiene solutions and practices is a huge selling point when companies decide which offices to rent, especially those companies that are serious about keeping talented workers.

While facility managers cannot control the coming and going of flu season, highlighting the need for and educating employees about good handwashing remains one of the most important ways to help stop the spread of germs in workplaces.

To improve health through handwashing, Claude Corcos, Marketing Director, Essity, is sharing tips and important steps facility managers can take to keep to employees and tenants healthy:

• Read the Writing on the Wall: Outfit restrooms with signs to remind employees and visitors of the importance of hand hygiene. By prompting restroom visitors with the necessity of handwashing, you can help spread the knowledge of healthy habits that influence wellbeing.

• Think Beyond the Restroom: Providing signage and quality handwashing supplies in all employee dining areas, and other locations where sink facilities are located, will ensure employees and visitors always remember to wash their hands! It is also important to equip janitorial teams with quality hand sanitizing and surface disinfecting products.

• Stock High Quality Products: Ensure you are fully stocked with quality soap and hand towels to provide an efficient hand washing experience. Improve restroom visits by leveraging innovations. Sensor-equipped dispensers remotely track supply levels, ensuring facilities are always capable of supporting good hygiene through providing soap, bath tissue and hand towels – no matter the building size.

• How Clean Are Your Hands: Studies show that people think they have good hygiene but the reality is that they don't – in fact, 71 percent of people say that others do not wash their hands enough.

This infographic also provides statistics on the importance of hand hygiene.