Projecting Pay Raises in 2024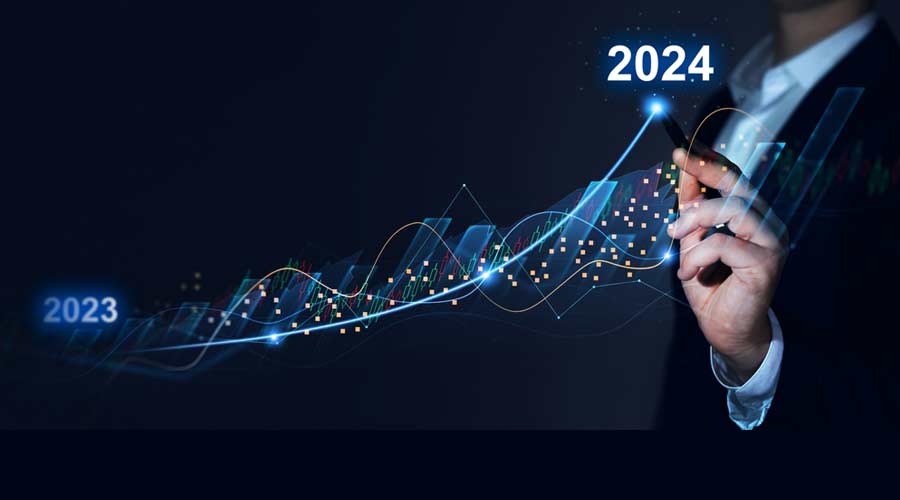 Average annual salary increases are expected to decrease by a slight margin going into 2024, according to a survey conducted by consulting firm WTW. After average pay increases of 4.2 percent in 2022 and 4.4 percent in 2023, 2024 is projecting a figure of 4.0 percent as reported by SRHM.
While this serves as a notable bump down year-over-year, it still is drastically higher than pandemic-level wage raise averages. In 2021, for example, the average organization gave employees a 3.1 percent increase. Interestingly enough, 70 percent of the companies polled in the WTW survey had planned to increase average pay raises from 2023 — but factors such as high inflation, shifting compensation strategies and worker shortages all played a role in the number ultimately decreasing.
According to the study, the five latest factors for compensation changes for 2023 (and set to carry over into 2024) are as follows:
1. Concerns over a tighter labor market impacted by worker shortage — 61 percent
2. Inflationary presures — 60 percent
3. Concerns regarding employee expectations — 24 percent
4. Anticipated recession or weaker financial results — 23 percent
5. Cost management — 20 percent
Another factor behind the slight predicted dip in average pay increases has to do with many companies viewing 2022 or 2023 as years in which they wanted to make up for what were deemed inadequate pay raises during the pandemic — as highlighted by the aforementioned 3.1 percent average pay increase in 2021. While many companies are still eager to provide competitive wages in a difficult hiring market, those figures would still wane compared to those catch-up efforts that were previously made to keep employees happy and on-board.
In related news, the state of Pennsylvania recently approved a measure to increase minimum wage of the first time since 2009. Read more on that here.