Latest National Flu Spike Emphasizes Infection Control for Facility Cleaning Managers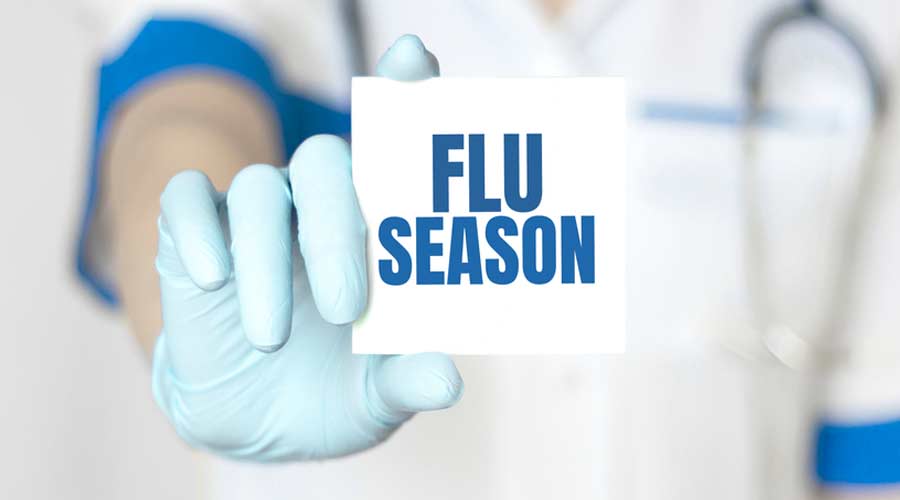 As the flu season progresses, CleanLink periodically checks in every few weeks reporting on states that are either a rising threat for illness or ones that could be looming. With infection control such an important factor to reopening facilities and keeping schools open — and learning the best practices for doing so — it's also important to keep tabs on influenza in addition to COVID-19 concerns especially in the winter months. For states particularly afflicted by the flu, it's a good opportunity for facility managers to reinforce the importance of hygiene.
The Centers for Disease Control and Prevention (CDC), which provides updating information with their "Weekly U.S. Influenza Report", rates states on 6-tier scale: "Very High", "High", "Moderate", "Low", "Minimal". Analyzing the latest results from Nov. 26, it comes as little surprise that flu cases have reached significant levels in nearly every jurisdiction in the continental United States. Compared to our last reporting from Nov. 5 — when 16 jurisdictions qualified as "High" or worse — and that number has jumped to a staggering 47 out 55 total jurisdictions.
At the beginning of November, one region that was a silver-lining of sorts was the West coast, as California was the only jurisdiction at the time classifying higher than "Low". Fast forward three weeks, and each of those same states now classify as "High" or worse. The Midwest, East Coast and Southern states, which on-average were struggling more at the time have failed to improve. In total, the jurisdictions registering lower than the "High" case rate classification are as follows: Michigan, West Virginia, Vermont, New Hampshire, Virgin Islands, and the North Mariana Islands.
The jump in case rates overall is no surprise, and is in-line with years without shutdowns and other pandemic-related factors. With Thanksgiving marking the beginning of an annual 40-day stretch with unusually high volumes of indoor gatherings, facility cleaning managers can expect the threat to loom — and for a tightening emphasis on touchpoint disinfection, handwashing, and continued encouragement for occupants to receive the flu vaccine. Click here for more best practices as it pertains to this pivotal time of the year.
Be sure to check back in to CleanLink.com for additional flu updates as the season progresses.