Judge Blocks Vaccine Mandate For Federal Employees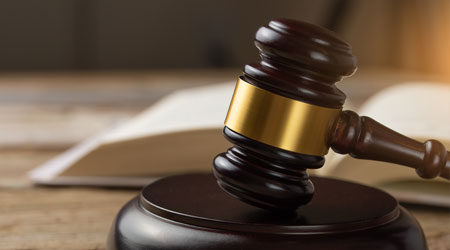 Earlier this month, we covered a decision that would have significantly impacted many building service contractors (BSCs), distributors and in-house facility cleaning staffs when The Supreme Court ruled to halt a COVID-19 vaccine mandate for businesses with 100 or more employees. The policy — proposed by the Occupational Safety and Health Administration (OSHA) and supported by the Biden administration — was initially enacted last September, and either mandated vaccination for contractors and federal employees, or weekly testing for unvaccinated workers. Potentially penalties reached potentially $14,000 per violation (barring medical or religious exemptions).
An additional setback for the proposed policy came on Jan. 21, when a Texas judged made a ruling that overturns an executive order mandating federal employees to receive COVID-19 vaccination, CNBC reports. Judge Jeffrey Brown, who made the ruling, equated President Biden's policy to telling federal employees that if they don't get vaccinated, they would lose their jobs. Upon that stance, he stated that such a measure is beyond the standard of power for a U.S. president, while also citing the U.S. Supreme Court decision from the previous week.
Commenting on the ruling, White House press secretary Jen Psaki opposed Judge Brown's decision, while also noting that 98 percent of federal workers had already received the COVID-19 vaccination regardless.
Rulings such as these serve as additional guidance for facility managers looking to craft their own infection control measures. For guidance on doing so, click here.