Custodian Fired After Securing Messi's Autograph During Shift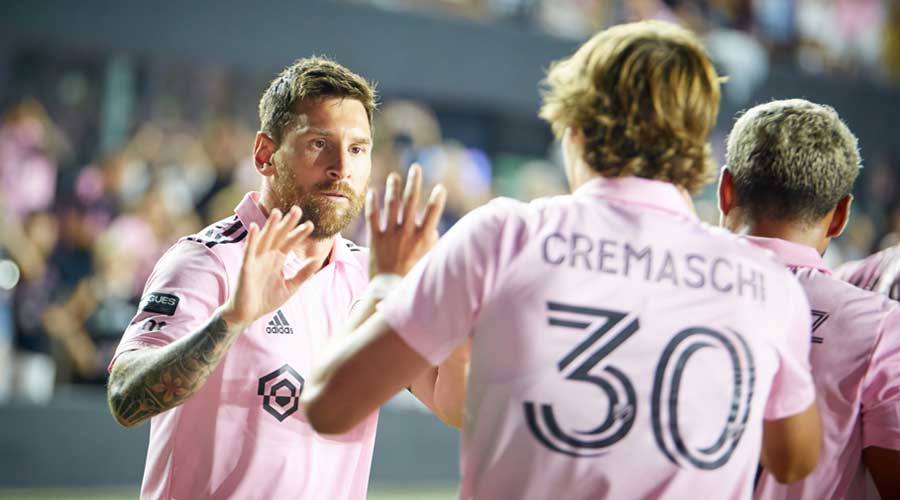 Whether it's on the training grounds or while grocery shopping with his family, countless people have tried to secure an autographic from international soccer star Lionel Messi since his arrival to Major League Soccer's Inter Miami. While most of these are harmless exchanges in which someone has an unforgettable experience meeting their idol, one custodian learned that crossing professional boundaries has its price.
As reported by Daily Caller, custodian Cristian Salmanca had a memorable, yet brief tenure at his contract cleaning job when tasked with helping to clean DRV PNK Stadium — home of Inter Miami. Before a match that saw the stadium sell out within 10 minutes of tickets going on sale, Salmanca was instructed to clean the bathrooms in the same sector of the stadium where the team buses park.
Hiding an Argentina shirt (Messi's home country) under his custodial uniform, he waited for the entire team to exit the team bus when finally he saw Messi walk off. Without hesitation, he was able to greet Messi and get his autograph. It appears Salmanca knew the consequences of his risk beforehand, as the custodial team was warned to avoid seeking autographs from players as a way of displaying professionalism.
Surely enough, Salmanca was fired immediately after as security took him away, but according to him, it was a worthwhile mission nonetheless and a decision he would make all over again.
While this one was a clear-cut decision with a known outcome for defying the rules, it's far from the first time a custodian has been fired for not following company or department policy. For a related story, check out this piece about a custodian who was fired from her school custodial job after refusing to download a smartphone app that tracks her location.