Contractor Cited in Heat Illness Death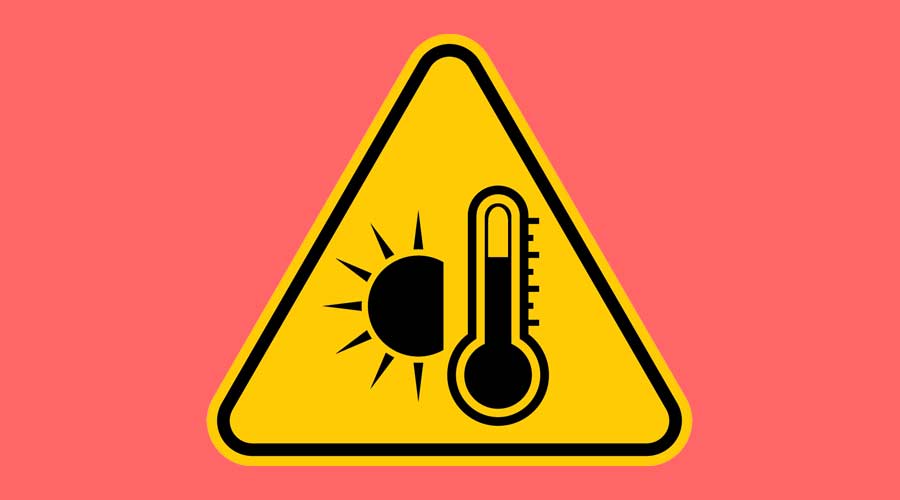 Amid the peak of summer, custodians tasked with exterior maintenance tasks are at the risk of heat illness and other related conditions. When it comes to training and providing resources, frontline cleaning departments and building service contractors (BSCs) need to stay alert both for the wellbeing of employees and to avoid liability.
On Dec. 31, 2022, a 28-year-old worker arrived from Mexico with his work visa in hand, ready to start 2023 with a new job at a Parkland farm where vegetables awaited harvesting.
The next day, while many enjoyed the New Years' Day holiday, the newly arrived worker was placing wooden stakes in the ground to support bell pepper plants at C.W. Hendrix Farms. Struggling to keep pace with more experienced farmworkers, he complained of fatigue and leg pain as the area's heat index neared 90 degrees. Sometime later, co-workers found him unresponsive in a shallow drainage ditch. Like several co-workers, he experienced symptoms related to heat illness.
An investigation by the U.S. Department of Labor's Occupational Safety and Health Administration determined that Rafael Barajas, the Okeechobee farm labor contractor who hired the young farmworker, could have prevented his death by following established safety practices regarding heat-related hazards.
"The first day of 2023 was this young worker's last because his employer failed to take simple steps to protect him from heat exposure, a known and dangerous hazard," said OSHA Area Office Director Condell Eastmond in Fort Lauderdale, Florida. "Had Rafael Barajas made sure workers were given time to get used to working in high temperatures and provided them with water, shade and rest, the worker might not have lost his life."
OSHA cited Barajas for one serious violation for exposing workers to hazards associated with high ambient heat while working in direct sunlight. The contractor faces $15,625 in proposed penalties, an amount set by federal statute.
As temperatures continue to rise across the U.S., heat illness is a growing workplace safety and health concern. The Bureau of Labor Statistics estimates that environmental heat exposure claimed the lives of 36 workers in 2021. In fact, from 2011-2021, an average of 43 workers died due to environmental heat. Gauging the actual number of fatalities related to heat illness can be difficult as other causes of death are sometimes cited when heat illness is involved.
Read up on heat illness resources here.