Heat Illness Prevention Resources for Frontline Custodians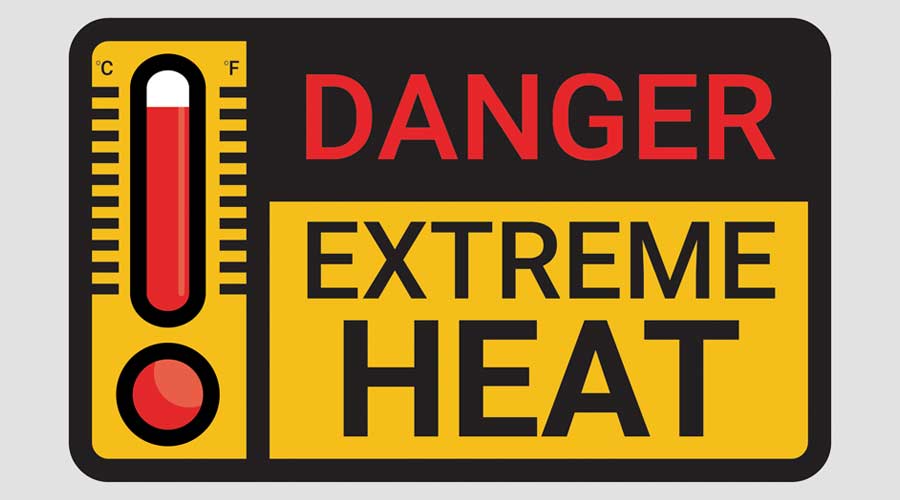 Especially for custodial staffs tasked with exterior maintenance and other outdoor-related responsibilities, it's critical to make sure frontline workers are properly checking in on themselves and their fellow employees as the days can turn dangerously hot across the country. To help assist businesses in preventing heat stroke, dehydration and other severe consequences of heat illness, the Occupational Health and Safety Administration outlined a series of tips, downloadable apps and other resources to help emphasize the message.
From 2011-2019, the Bureau of Labor Statistics reports 344 worker-related deaths in the U.S. were due to environmental heat exposure. Workplace safety experts believe the actual number of heat-related fatalities might be underreported or misreported as other causes such as heart attacks.
"Workers must be protected from the dangers of heat illness in hot indoor and outdoor environments," says OSHA acting Regional Administrator Steven J. Kaplan in Kansas City. "For several years, OSHA's heat safety campaign has focused on raising awareness of the related dangers. Our recent National Emphasis Program is reaching out to unions, employers in target industries and other organizations to protect workers most often exposed to heat illness and injuries."
OSHA's message is simple: Water. Rest. Shade.
• Encourage workers to drink water every 15 minutes.
• Take frequent rest breaks in the shade to cool down.
• Have an emergency plan ready to respond when a worker shows signs of heat-related illness.
• Train workers on the hazards of heat exposure, and how to prevent illness.
• Allow workers to build a tolerance for working in heat.
The OSHA-NIOSH Heat Safety Tool is a free, downloadable app that calculates a work site's heat index and displays the associated risk levels. Users can receive precautionary recommendations specific to heat-index risk levels to help protect employees from heat-related illness. The tool is available in English and Spanish.
OSHA's Occupational Heat Exposure page explains the symptoms of heat illness, first aid measures to provide while waiting for help, engineering controls and work practices to reduce workers' exposure to heat, and training.
Read a fact sheet on OSHA's National Emphasis Program to protect workers nationwide from the increasing threat of heat-related illness. Learn more about working in outdoor and indoor heat environments here.