CleanLink Summit Preview: The Digital Difference: Making Your Firm Stand Out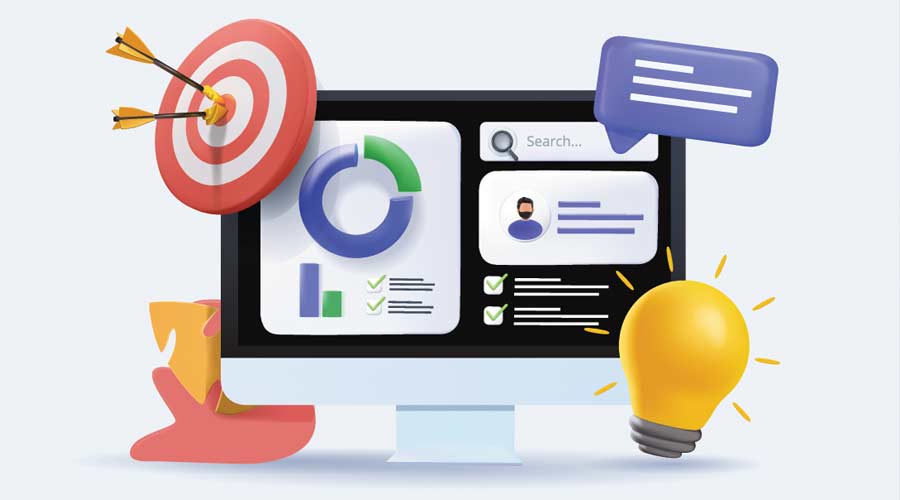 The CleanLink Summit: Gaining a Competitive Edge in Cleaning is less than three weeks away — and is set to provide four-plus hours of insight on pressing industry trends for executive housekeepers, facility managers, distributors and other cleaning professionals. Taking place March 23 from 8 a.m. - 12:30 p.m. EDT at the Baltimore Convention Center, presentations of note include employee recruitment and retention, infection control protocols, sustainability, and new technologies and digital innovations.
In particular, the digital innovation section will include expertise from Jen Stine, president & founder of Fortune Web Marketing, a full-scale online marketing agency. Ahead of the presentation, which will cover social media strategies, website design and LinkedIn optimization, we reached out to Stine for a Q&A — giving attendees a glimpse of what to expect:
CleanLink: Why is it important for cleaning professionals to have a firm plan in place for promoting healthy cleaning efforts?
Stine: This is one of the main aspects prospects and clients look for when deciding to do business with your company. Along with other key services and benefits you provide, you want to put your best foot forward and offer solutions to the problems your buyer personas have. How are your cleaning solutions different from your competitors and are you easily providing the solutions your customer's seek? There are a myriad of ways to do this via marketing channels but your website is where it should begin. From there, disseminate to social, paid ads, printed marketing communications and more.
CleanLink: What areas should these cleaning professionals focus on when it comes to self-promotion — social media, corporate websites, newsletters, etc.?
Stine: Start with your website. It is the face of your company, and the epitome of putting your best foot forward when it comes to marketing. It should be easy to navigate, mobile friendly, offer clear solutions and be found well on search engines (SEO). From there, the next most important channels for this industry are social media, especially LinkedIn/LinkedIn advertising and ongoing SEO to improve and maintain search engine rank for key terms.
CleanLink: What are some of the most common mistakes you've seen from cleaning professionals trying to promote their services?
Stine: Disregarding social media because they do not feel like key decision makers take part in these channels. We ALL are on social from LinkedIn and Facebook, to TikTok and Instagram – personally and professionally. Even when someone is on social just to browse during their more personal time, they are still wearing their proverbial "business hat". The most powerful form of marketing is word of mouth. Social media is essentially word of mouth marketing, just done online. Are you being seen there? Do people know enough about you to recommend you?
CleanLink: Is there anything specific you plan to address regarding digital promotion in your upcoming presentation at the CleanLink Summit? The importance of LinkedIn from finding new clients through targeted strategies to using the channel for recruitment.
Stine: Building service contractors use self-promotion to keep current customers happy and solicit new cleaning contracts. Meanwhile, in-house facility managers use promotion of cleaning to satisfy existing building occupants and maybe recruit future customers (such as colleges/university students, healthcare patients, hotel guests, etc.). What would your top three digital promotion strategies for success be for these professionals? They both require different strategies, and different allocations of each strategy into an overall effective plan. But overall I would say LinkedIn, content development (including video) as good content can be used in any marketing channel and a good, solid website.
Registration for the summit is still open! Click here to sign up and check out the whole agenda for the day.