85-Year-Old Hospital Cleaner Works Dream Job on Labor Day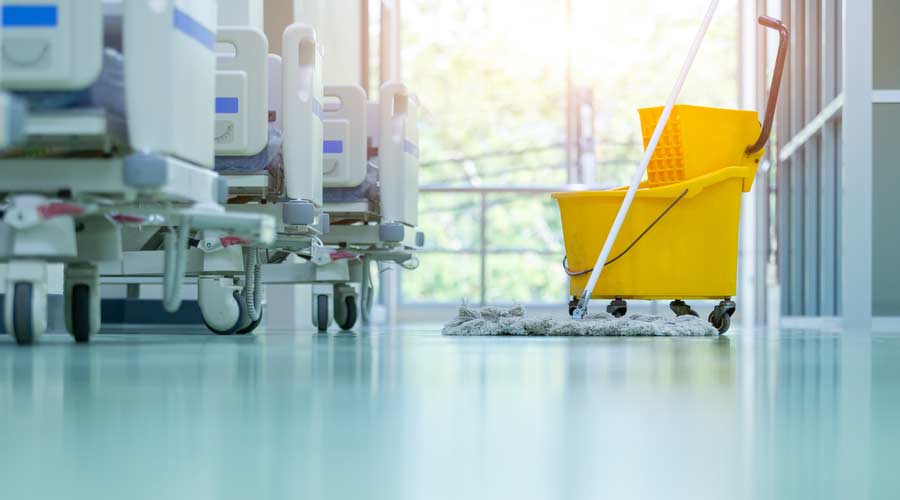 Perhaps nobody personifies the phrase "do what you love, and you'll never work a day in your life" more than Doris Caldwell, who recognized her passion for helping people early on in life and has successfully dedicated herself to it ever sense.
As reported by CBS News as part of its "On the Road" Series, Caldwell, now at the age of 85, has been cleaning rooms for over 50 years at Tennova Healthcare in Cleveland. It all started in her youth, when she would walk past the hospital and promise herself that she was going to work there one day back in the 1960s. While it wasn't clear at the time what the occupation would be, she stayed true to that promise.
While the job often doesn't receive the glory that doctors or nurses receive, ensuring that patient rooms and clean and eradicated from harmful pathogens is pivotal to preventing the spread of hospital-acquired infections (HAIs). Despite often long ships and a tasks that can be rigorous on the body, Caldwell has kept the same positive, persistent approach — never losing her passion for making a difference for those in need.
Caldwell, who is adamant in her stance to never retire, has earned the respect and admiration of patients and staff alike at Tennova Healthcare. Her work ethic continues to inspire her own daughter, Doris, who has worked as a nurse at the same facility for 44 years!
Check out the entire profile here with photos of Caldwell. For more heartwarming content, check out the latest installation of CleanLink's Faces of the Frontline series which honors a custodian for their contributions and efforts.