3 Trends Defining E-Commerce in 2023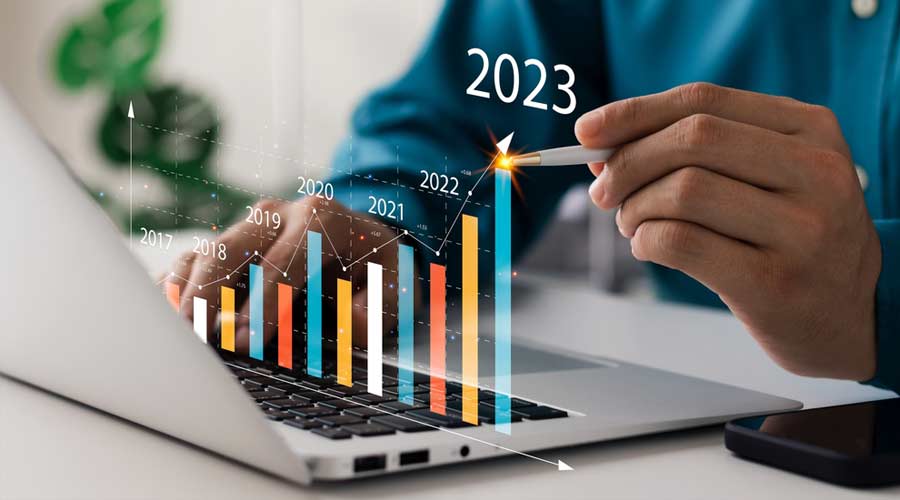 Whether it's Amazon, Shopify or another significant player in the e-commerce game, online purchasing is becoming more prevalent than ever and it's up to distributors in the commercial cleaning industry to keep up. Countless factors factor into having a strong e-commerce game, from website functionality to design to advertising services in the correct mediums. To help competitors in the e-commerce game keep up with the curve, Entrepreneur's Rashan Dixon outlined three key trends defining the current market in 2023.
1. Improving Attribution Models
A cornerstone of any successful marketing campaign, attribution methods seek to evaluate how effective online advertisement or social media campaigns are by tracing what site led to the sale of a product. Some attribution models put a lot of emphasis on the "last-click site" —the website that the user last visited before a final click-through to purchase a product. The issue with those models, is that it can often be inaccurate as perhaps the decision to buy the product came from a webpage earlier in the browsing session. Newer models, however, provide real-time tracking of attributions on email, SMS or ads that have been viewed by customers, further helping to narrow down which mediums work best and where the budget should be allocated to.
2. Improvement to Content Quality
With recent studies indicating that consumers are expected to be more frugal in the second half of 2023, this means any purchases that are made are likely to be more scrutinized. This puts the quality of the products themselves under a bigger spotlight. This means that the content surrounding these products needs to be detailed oriented and specifically catered to a demographic's interest more than ever before. One strategy to make the content more captivating is the use of short videos. A Wyzowl study indicated that 73 percent of consumers prefer learning about products in this format. These short-form snippets match the lowered attention span of the average buyer and should specifically explain why a product should be bought.
3. Increased Subscriptions
While not every e-commerce entity has the bandwidth to do so, studies from Kearney research indicate that nearly 50 percent of consumers who purchase products online weekly are open to the idea of subscribing to e-commerce websites. Marketers should identify which products are being sold at a routine basis, and propose the concept of a subscription to those regular customers offering a discounted rate for those purchases if they sign up. Overtime, that small bit of revenue from a wide net of subscribers can make a notable difference toward a businesses's bottom line.
For additional cleaning professional e-commerce tips, check out this distributor roundtable from Sanitary Maintenance.