Keeping Tabs On Floor Equipment
Using Data To Improve Cleaning Processes
---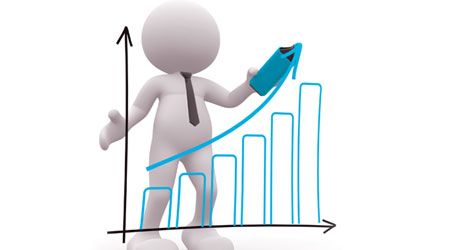 As with any new technology, distributors and manufacturers who offer IoT-enabled floor equipment should provide on-site, hands-on training for a cleaning program's trainers. While the floor equipment itself will still operate the same as before, the use of the software will require additional steps, including setting up the software, enabling its GPS feature, running reports and receiving alerts.

All of the signals will come through a desktop computer. The software is reported by manufacturers to be intuitive, but the challenge is getting end users to utilize it regularly. The data itself will only be available to those who need to see it, namely supervisors who are responsible for scheduling, managing a staff of cleaners, and coordinating maintenance on machinery.

"Usually, one person will be looking at the data, but then they can be asked to send reports to upper management," says Davis.

This data can fit into a larger financial picture, and most importantly, it can help to follow return on investment (ROI) for the equipment itself.

"The biggest thing that needs to be there is a willingness on the part of the end user to use and embrace the technology," says Davis. "If management within the organization doesn't buy in, or if it only happens on an upper level and isn't sold throughout the levels of management, then that's a problem."

Technology can be intimidating to a workforce that might be worried about automation, management tracking their performance, or simply just accustomed to working in a different way. The way an organization embraces change will indicate whether IoT is a good fit.

Gene Woodard, director of building services at the University of Washington in Seattle, is known for heading a facilities department with a culture of change. In fact, his team is already using technology to track some of their newer floor machines.

"We want to ensure the machines are being used and the reports tell us that," says Woodard. "We have targets for each machine, but have yet to reach them due to staffing shortages and our aversion to complaints. Still, the targets are important to us, so we have reassigned machines to different shifts, and held our team members more accountable."

Woodard uses the data collected through the system at quarterly "Balance Scorecard Report Meetings" to evaluate ROI. That evaluation allows him to better pay attention to the measures his team can make to extend the life of the floor equipment.

"Battery charging behavior reports helps us reinforce proper charging behavior and ensures that we have a better chance of getting the full life expectancy out of those batteries," he says.
previous page of this article:
Technology That Streamlines Floor Cleaning
next page of this article:
Productivity Gains Of Floor Cleaning Equipment