Hitting the Mark
Tips and Tricks for Effective Carpet Spot Cleaning
---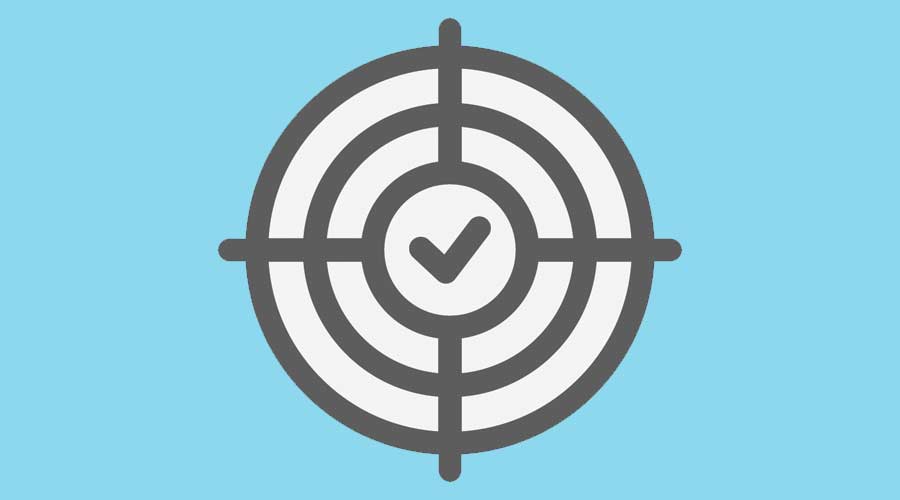 Staying on top of spot removal can be an effective way to prolong carpet lifespan and forestall the need for more exhaustive and expensive extraction strategies. But there are additional benefits that directly result from putting forth this effort.
Timely spot cleaning not only protects the appearance, performance and sustainability of carpeting, but it also takes the facility to a higher level of clean, health and safety, explains Mike Sawchuk of Sawchuk Consulting, St. Catharines, Ontario, Canada. Ideally, spot removal should happen promptly, as soon as the spill occurs or is seen, he says.
Ron Segura, founder and president of Segura & Associates, San Bruno, California, agrees. However, that's not always an achievable goal.
"In a perfect world, removing a spot whenever it is noticed would be great. Unfortunately, we don't live in that type of world," says Segura. "In many scopes of work, the mantra is 'remove spots as needed'. This is one of those items that should be addressed upon initially reading the scope of work."
Quickly addressing spots is just part of the removal effort; performing all the proper steps is essential. According to Stephen Clawson, account manager, ATRA Janitorial Supply, an Envoy Solutions Company, Glenview, Illinois, it's common for spot-cleaning steps to be overlooked. Effective spot cleaning requires patience and thoroughly reading the spotting chemical instructions, he explains.
Take shortcuts and the outcome could result in carpet damage, incomplete removal of the spot or making it worse. An additional risk is sending the message to building occupants that the facility isn't being properly cleaned. It is essential that those overseeing custodial operations provide the necessary techniques, tools/equipment and training to their staffs, while reiterating the requirement that spots (and stains) be promptly removed or reported if the attempt is unsuccessful, Sawchuk adds.
Removal Strategies
There are multiple variables to effective spot cleaning, size being one of them. Smaller stains may only require the use of a carpet spotter solution and a clean white cloth for blotting, says Clawson, adding that some facilities may also use a compact spotter/extractor for smaller jobs. For larger spots, a carpet extractor can offer greater efficiencies and results.
If faced with dry spots, experts suggest vacuuming first to prevent any dust or additional dirt from adding to the problem. Then, spray a spot cleaner on the area, making sure it's compatible with the carpet (if unsure, test in an inconspicuous area, Clawson advises). After the cleaner has been applied, let it dwell for the manufacturer-recommended time, then blot — don't scrub — with the cloth. Blotting helps pull out the spot without damaging the carpet fibers. Once all the spot's color has transferred to the cloth, do a warm-water rinse. This final rinse step is critical, say experts.
"The spotter has soap in it, and we don't want that left behind on the carpet," says Clawson. "If left behind, the soap attracts dirt and the carpet can get dirtier by pulling dirt off people's shoes. Try to think of this as shampoo in your hair; you do a final rinse to wash it all away."
Patience when spot cleaning is important. Depending on the spot or stain, steps might need to be repeated before removal is completed.
Vacuuming as a first step is appropriate for tackling dry soils, but when liquid or a combination of dry/liquid is involved, Sawchuk recommends using a wet/dry vacuum instead. He suggests selecting the correct spotting product based on the spill/soil and carpet type, using the right dilution per the instructions. Staff should be trained to test for colorfastness in an inconspicuous area as well as for soil transfer.
"If there was no soil transfer or if there is color loss, switch to another spotting product. Don't waste your time or ruin the carpet with the one that doesn't work," says Sawchuk. "If there is no color loss and there is soil transfer, then spot by hand towards the inside/middle and be sure to apply enough cleaning solution to wick to the carpet backing and underlay/padding, but not grossly over-wetting. Allow for dwell time."
Continue spotting until nothing visible remains, then rinse with clear water. Drying can be hastened by tamping with a clean white cloth or applying a fan or air mover to large areas.
When it comes to the proper spot-cleaning tools and equipment, Sawchuk recommends an arsenal of quality vacuum cleaners and/or wet/dry vacs, as well as portable extractors to improve overall effectiveness. Because different types of spots and carpets require different types of removal products, a variety of spotting cleaning chemicals should also be included.
next page of this article:
Routine Inspection Critical to Spot Cleaning Success
---