Green Cleaning Trends
Survey Outlines Sustainable Cleaning Initiatives
---
BY Corinne Zudonyi, Editor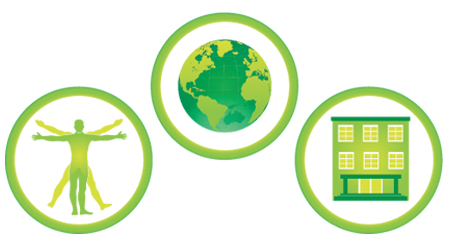 There are many ways facility cleaning managers can benefit from incorporating green and sustainable initiatives into their facility. Of course, improved health ranks high on the list. In fact, according to a survey of Facility Cleaning Decisions readers, 55 percent have credited green initiatives for improved health in both building occupants and cleaning workers.

There are advantages to keeping people healthy. For one, businesses will save on the high costs associated with absenteeism. This is easy for managers to keep track of when gauging the success of a program.

A benefit that is a bit more difficult to monitor, but is equally as important, comes in the form of public opinion. As sustainable initiatives become more mainstream, building occupants demanding green practices will continue to increase.

In an effort to be on the forefront of the demand, managers are encouraged to work with their facility executives to market the green and sustainable custodial practices that are being implemented. In fact, 61 percent of managers surveyed have already seen an increase in perception and marketability of the facility after touting green processes.

Greening custodial operations is not a new concept, but it continues to gain momentum every year. These survey results will help managers benchmark their efforts against other facilities, and hopefully offer a few suggestions for areas of opportunity to expand sustainable programs.
next page of this article:
Importance Of Green And Sustainable Initiatives