Closing The Door On Odors
Controlling Restroom Odors From Inside The Stall
---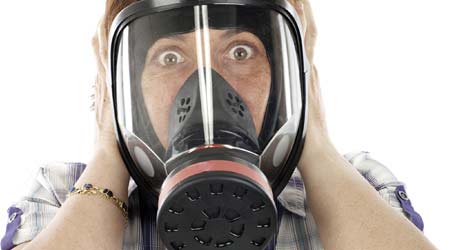 Products designed for the restroom stall target the source of foul smells

No one wants to walk into a public restroom and be assaulted with an unpleasant odor. And the last thing facility cleaning managers want is for restroom users to associate disagreeable odors with uncleanliness. This could lead to a negative overall impression of the facility.

But short of reinvigorating the air quality after each patron's restroom usage, how can facility managers keep the bathroom smelling fresh in between cleanings? The answer is to get as close to the source as possible and stop it from spreading.

Often, lingering odors are based in restroom stalls. To contain these smells, some manufacturers have begun offering product solutions in the form of air fresheners connected to the tissue dispenser or stall doors, cleaning pods for urinals and disposals for feminine products.


Self Control
The second most common reason for restroom dissatisfaction, according to research from GP PRO (formerly Georgia-Pacific Professional), is odor, and roughly 45 percent of calls to facility managers are restroom-related.

"The reality is, a washroom can send a very big signal in how hygienic a facility is," says Laura Braunecker, vice president of marketing strategy at GP PRO.

With most restroom odors emanating from the stalls, there is a growing demand from patrons looking for control. To meet this need, the company has released an environmentally friendly Side-by-Side Tissue Dispenser and ActiveAir Powered Odor-neutralizing Air Freshener Dispenser.

The product is essentially an air freshening activation system that fits on a compact toilet tissue dispenser. It is motion activated, as well as activated by the user, and produces a burst of freshly scented air in a variety of scents from "light" to "bold." But so as not to be overpowering and overwhelm a small stall space, Braunecker points out that there are built-in limits for the number of times in a row the system can be dispensed.

"Facility cleaning managers try to create a certain experience," she says. "A lot has to do with goals of that facility, what image managers are trying to convey, and how challenging the odor problem is."

Also, whether or not managers choose to install separate odor control products in the sink area, or whether or not one unit per stall is necessary may depend on the size of the restroom and the goals of that manager.

"For smaller restrooms, [odor control in the stall may] be the only solution you need," says Braunecker.

She adds that, within their lifetime, the average person will spend roughly 400 days in the restroom. Making those days more pleasant will improve public perception of a facility and might make life a little simpler for the cleaning staff.
next page of this article:
Tackling Odor Issues In Women's Restrooms
---