Gauging Priorities
Survey: What Facility Executives Expect From BSCs
---
BY James DeGraff, Associate Editor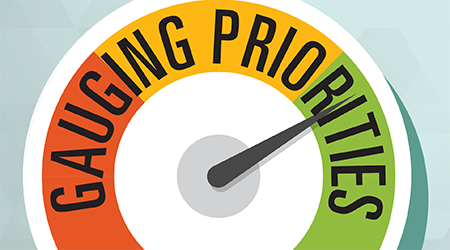 Selecting the right hire for any company is a crucial process with severe bottom-line consequences if a poor decision is made. When it comes to facility executives selecting their commercial cleaning vendor, this scenario is no different. Coupled with elevated cleaning expectations industry-wide, decision makers are putting more thought than ever before into what criteria they value — and expect — the most from a building service contractor (BSC).
In partnership with the Building Service Contractors Association International (BSCAI), Contracting Profits surveyed facility executives to get a clearer picture of what those priorities are; culminating in the "2021 Facility Executive Contractor Expectations Survey." This bi-annual study explores a variety of different factors to consider, ranging from services that executives are most likely to pay a higher price for, to which time of the day they would prefer to have cleaning tasks done.
When analyzing which trends have undergone the most notable shifts since our 2019 edition, several highlights came to the forefront. For one, the importance of cleaning certifications when choosing a contractor was important to nearly half (49 percent) of executives in 2021, up 16 percentage points from two years ago. This comes as little surprise, as certifications go hand-in-hand with knowing the best practices for keeping facilities disinfected and safe.
Along the same emphasis, over 54 percent of executives are willing to stretch their wallets for increased infection control procedures, a whopping 30 percentage-point increase over 2019 totals. Even with continued vaccination rollout and re-openings across the country, facilities can expect high levels of scrutiny on cleanliness and general apprehension in public spaces again — sentiments that don't appear to be fading anytime soon.
These findings are just a couple of the many interesting insights building service contractors can utilize when formalizing their plans to become the most desirable bidder. To access the previous iteration of this survey in 2019, click here.
next page of this article:
Results: 2021 Facility Executive Contractor Expectations Survey