Impacting The Industry
Standout Industry Individuals, Additional Winners
---
BY CP Editorial Staff
BSCAI New Member of the Year Award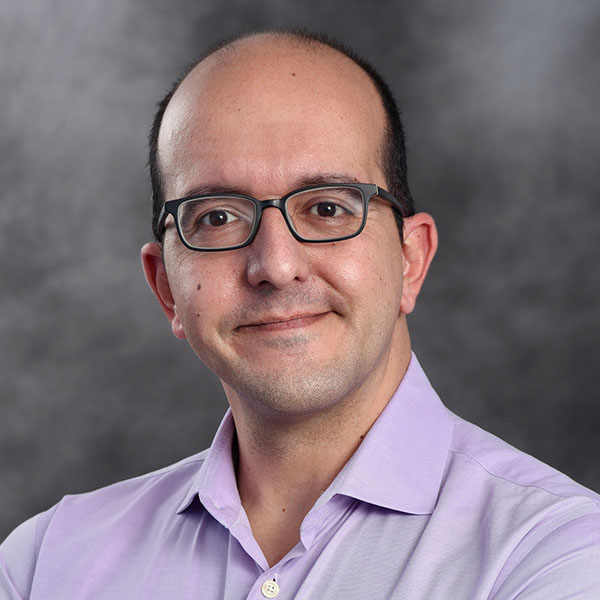 Joseph Pizzimenti
CClean founder Joseph Pizzimenti and his team became BSCAI members in January 2020, joining a network of peers sharing strategies to weather the COVID-19 pandemic
BSCAI's New Member of The Year Award is given to a new member company for its participation in association events, committee involvement, attendance at regional events, participation in the certification program and overall impact on BSCAI. This year's winner is CClean, Winchester, New York.
CClean founder Joseph Pizzimenti and his team joined BSCAI in January 2020 after being told by an industry mentor how important it is to have access to the valuable contacts and resources the association provided. Not knowing the COVID-19 pandemic was looming or that changes to professional cleaning would quickly follow, the decision proved to be pivotal for CClean.
"When I looked at the BSCAI website and saw how robust the membership is, as well as all the services that are offered, I couldn't think of any reason not to join," Pizzimenti reflects. "I don't know how we would have weathered the ups and downs of the pandemic without this organization."
With the philosophy that "you only get out what you put in," CClean made it a priority to attend every virtual — and eventually in-person event — the association made available. Meanwhile, Pizzimenti and the CClean team also routinely interact with peer groups, as well, to share challenges and potential solutions during an unprecedented time of change and uncertainty.
"When we were finally able to meet safely, I traveled to Florida for the Executive Management Conference to connect with other members in person," says Pizzimenti. "The greatest way to benefit from membership is to be involved."
BSCAI Building Service Employee of the Year Award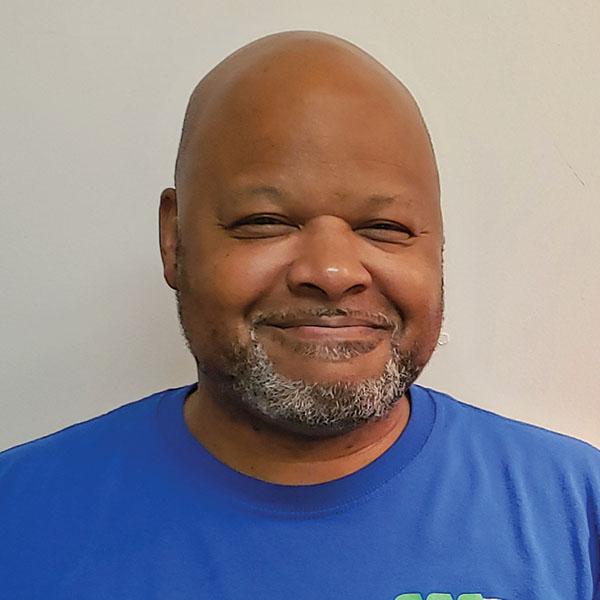 Dontez Hobbs Sr.
Dontez Hobbs Sr. uses communication and leadership skills to help train fellow employees, which will impact his company for years to come
Each year, BSCAI honors a frontline team member that exemplifies the notion of an ideal custodial employee — and it goes above and beyond simply rewarding strong job performance. This award is designed to identify and reward a team member that rises to the occasion time and again. This year, the BSCAI Building Service Employee of the Year Award has been given to Dontez Hobbs Sr., an employee at ESS Clean, Inc., Urbana, Illinois.
Over his 17-year career, Hobbs has proven over and over that he is an asset to the workplace. He has spent nearly the last eight years working for ESS Clean, where he was initially brought on as a full-time school cleaner before quickly climbing the ranks to the position of Floater/Floor Tech. His comfort level in the role and his easygoing nature made him an effective communicator and an even better teammate, and he was recently promoted yet again to a new position created just for his skillset — Floater/Trainer.
"Dontez accepts any challenge that we throw at him and comes to work each day with a big smile," says Lorianne Bauer. "Part of his success comes from his ability to think through the best ways to tackle each situation, and his ability to build trust and confidence not only in his own team members, but with staff on any of the company accounts."
His team-building prowess was evident early on when he was recognized as Team Member of the Month as far back as 2014. ESS refers to him as the quintessential role model of a high-performing employee and servant leader, and placed him on what they call the Special Service Crew within a couple years on the job.
"ESS Clean is a better place because he works here," says Bauer. "His sense of humor was needed during the pandemic, especially with the lack of available employees and the increase in special needs for many of the accounts. He is one of the reasons that we thrived instead of just surviving."
Hobbs has shown that he cares not just about the success of the company, but the people who work within it. For example, he worked with human resources to launch a book club that focused on leadership and communication skills, a move that will pay dividends for the company over the coming years. Also, when management was desperate for leaders to step up, Hobbs took coworkers under his wing and became the go-to guy for training needs.
Despite all the circumstances working against businesses and society over the last year, Hobbs always maintains a sense of positivity and helpfulness. He spends his free time offering haircuts at a local community center, offers free rides for elderly citizens during his nighttime Uber shifts, plays the organ and piano at local churches when they need a substitute, and does extensive volunteer work.
His lead is certainly an example worth following, not just for his excellent workplace presence, but the value he adds to the community around him
Additional Awards
Skip Marsden Education Excellence Award
ESS Clean, Inc.
BSCAI Cleaning for Health Award Presented by ProTeam
4M Building Solutions
Industry Service Award
TEAM Software by WorkWave
Image Awards
Mid-Size Company: Ultra Shine Group
Large Company: 4M Building Solutions
Safety Awards
Category A:
Flair Building Services
Cenplex Building Services, LLC

Category B:
ESS Clean, Inc.
Challenge Unlimited, Inc.
Saber Building Services, Inc.

Category C:
Enviro-Clean Services, Inc.

Category D:
4M Building Solutions
Prestige Maintenance USA
Diversified Maintenance Systems LLC
previous page of this article:
BSCAI's Arthur C. Barraclough Company Community Service Award