Send And Monitor Customer Proposals Electronically
Proposal Software Opens Up Possibilities For BSCs
---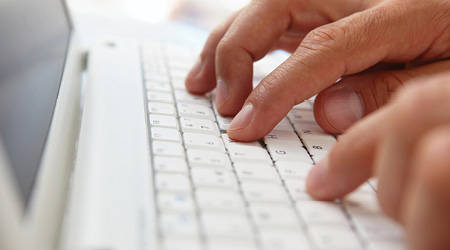 This is part one of a three-part article on proposal software.

Given the technology boom of the 21st century, it's only natural that more companies would start gravitating toward new, innovative ways to reach customers. The janitorial industry is no different, and Cavalier Services, based in Fairfax, Virginia, has tried to be at the forefront of new initiatives and technologies.

"We work regularly with vendors and with other companies to be able to learn about technology, equipment and innovation as it comes out, so that we are looking for ways to increase efficiency, save the company money and also do things in a faster way — working smarter, not harder," says Chris Decker, Cavalier Services' director of sales and marketing.

An example of that mantra is how Cavalier Services has implemented customer proposal software to reach clients in new ways.

Paperless Proposal is a cloud-based software that allows businesses to send highly personalized sales proposals through their Customer Relationship Management (CRM) systems. Using the software, building service contractors can track data of their proposals, incorporate multimedia components, and schedule and inventory orders.

Cavalier Services has used the software since 2009. Decker has personally used it since joining the company in 2010. Prior to that, Decker said she believes Cavalier Services used Microsoft Office programs to send out proposals.

"I think it was pretty old school, where they would put together some PDFs, and they'd print those out, add some pages in, and then we would hand deliver that," says Decker.

But Cavalier Services likes to embrace technology, and there was room in its proposals process to try new things.

"The biggest thing is that we do try to find new and innovative things from the very get-go — we want to be the first and out on the forefront with new technology," says Decker. "We just knew that people were moving to computer technology. Yes, paper is nice. But we're a green company, and we want to do things the green way. We're not going to waste 60 pages of paper."

The software allows users to create a cover page and cover letter, quotes and product materials, add videos or PDFs, and more. Users even have options to allow clients to approve a quote or comment on it. These proposals also can be printed at any time by the client.

The navigation of the software is straightforward. Once logged in, there are six options to choose from: create, manage, admin, profile, help and logout.

By clicking create, users are taken to a new set of options: client info, recipients, cover page, proposal files, view proposal, email, download and print, and stats. By going through each of these options, users are able to create custom quotes in as little as 10 minutes using one's library of content or templates already created.

Options also include: prompting a client for an electronic signature; disabling a recipient's download-and-print button; disabling comments; and adding a date to disable a link, so a client prospect can no longer view a quote that is no longer applicable.

Users also can use their computers' webcams to create and upload personalized videos to insert into the proposal.

"I absolutely think that it is a differentiator and that people are recognizing that it's a unique way to send a proposal," says Decker.
next page of this article:
BSCs Receive Data On Proposal Tracking, Clicks
Disclaimer: Please note that Facebook comments are posted through Facebook and cannot be approved, edited or declined by CleanLink.com. The opinions expressed in Facebook comments do not necessarily reflect those of CleanLink.com or its staff. To find out more about Facebook commenting please read the Conversation Guidelines.