Persistence Personified
Paul Taylor Built a Foundation for Business Success
---
BY James DeGraff, Associate Editor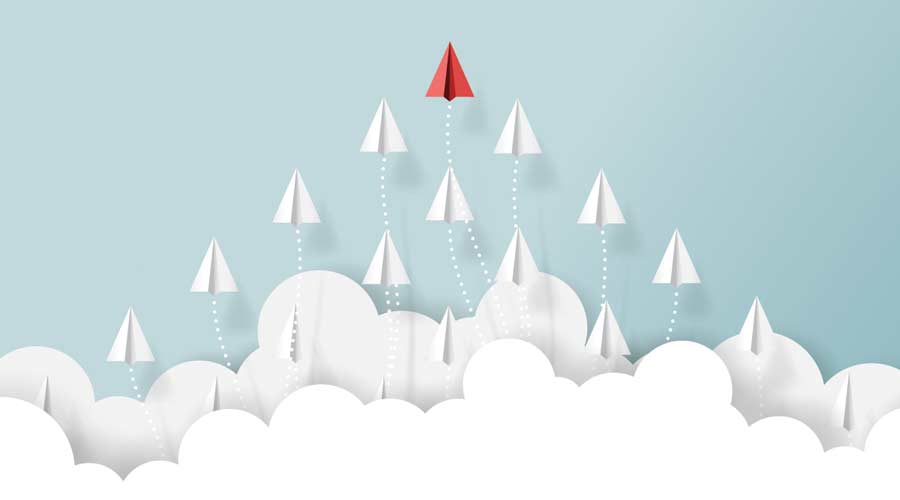 The success Taylor has today didn't come without hard work and some key decisions made early on. The same year Taylor launched his business, he sought out educational and networking opportunities in the industry. He found them through a membership with the Building Service Contractors Association International (BSCAI) and attended his first conference in 1995. While he was admittedly shy, Taylor made it a point to return almost every year for the next 15 years. Then in 2010, he first got involved with the association by volunteering for the Certification Committee.
Rectifying some of his passiveness when it came to networking in years past, Taylor worked hard to find solutions for members on the committee and formed close relationships with many key players in the association overall.
"At some point along the way, a light bulb went off and I realized that I had to break out of my comfort zone and meet people if I wanted to improve my company and the organization," says Taylor. "I also realized that it is much easier to get to know people when you are working together toward a common goal."
The realization came to pay dividends, earning Taylor an invitation to serve on the Board of Directors in 2014. Fast forward to 2022, and he found himself awaiting the opportunity to take the reins as president — while still prioritizing a team-first approach.
"We work together to make our industry and our association better. It's very fluid and there are very few problems with egos," he says. "I just love our association because of that. We all have a certain humility because we clean toilets. It's not a glamorous industry. I think it's very much different than if we were in an association of doctors or lawyers."
While many BSCAI members operate their own businesses, Taylor praised the sense of camaraderie that shines through during every in-person or virtual gathering. Regardless of region or experience, nobody is afraid to share their secrets to success — many of which he's been able to successfully apply to ESS.
"We have $500,000 companies; we have close to a billion-dollar companies; and even some that are over a billion-dollar companies," notes Taylor. "They're all sitting at the same table. Everyone's voice carries the same importance when advice is shared."
Applying all that he's learned along the way has helped make ESS profitable enough where Taylor can share his successes. In fact, ESS has a continued involvement with several notable charities and community initiatives in the Central Illinois area and beyond. Key examples include Habitat for Humanity, CU at Home (a ministry for the homeless) and Cunningham Children's Home. Additionally, ESS has its own initiative — 5 Stones Foundation — that provides college scholarships to company employees and their children.
Serving the community is nothing new for Taylor and ESS, being the recipients of the BSCAI Arthur C. Barraclough Company Community Service Award in 2015. The company's approach to service, Taylor says, is to interact with employees and get a gauge for what inspires them. As a result, events and initiatives get great engagement and turnout from employees as they take ownership and pride from it.
"We are local in every community we serve, and our first and foremost priority is to take care of our team and our customers," says Taylor. "They are our community. When our cup overflows, we can help the community outside of our company, and our cup has been overflowing for 20 consecutive years."
A graduate from the University of Wisconsin-Madison, James DeGraff joined Trade Press Media Group in 2019 as an associate editor. He creates and oversees content for Contracting Profits, Facility Cleaning Decisions and Sanitary Maintenance magazines, as well as CleanLink.com. 
previous page of this article:
BSC Proves Hard Work Pays Off