Persistence Personified
ESS Clean CEO Turns Challenges into Success Stories
---
BY James DeGraff, Associate Editor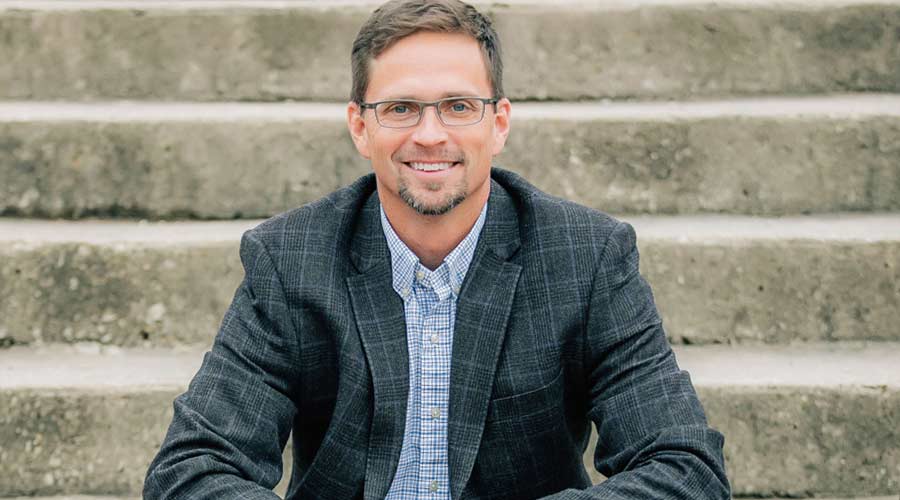 Surely, joked Paul Taylor, CEO of ESS Clean, Urbana, Illinois, it wasn't cleaning toilets at the age of 10 that drove his passion to get into the commercial cleaning industry. Instead, the reasons are likely two-pronged: the chance to be his own boss, and entering a market defined by low capital investments and recurring income (the latter, naturally, dawning during adulthood).
After working almost a dozen jobs during his childhood and college years, he came to appreciate that many of the day-to-day responsibilities of conventional work weren't inspiring. The opportunity to take ownership of something and watch it grow, however, always intrigued him. By 1995, Taylor took the big leap and became an entrepreneur with the launch of ESS Clean.
"I loved playing Monopoly as a kid because once you owned the properties, they just continued to produce income," says Taylor. "Compare it to ESS — if we take care of our customers and provide good value, they continue with us year after year. They ask us to do more work in their buildings and they tell their friends about us."
Once his first few accounts really started to take off, the prospect of expanding inspired him further.
"You hire and train the people for it. You set up a system to service it, and then you move on to the next one," he says. "While this one's taking care of itself, now you're setting up the next project and the project after that. They all begin to take care of themselves, assuming you have a good management team in place."
It's fair to say that Taylor has come a long way from dominating the family Monopoly game nights. While he certainly encountered some early business hurdles, particularly, the need to overcome his introverted tendencies in order to grow the company, he now is the proud owner of a thriving business — with plenty of life lessons-turned-drivers for success in the cleaning industry.
Company Identity and Scope
With substantial growth since its early days, ESS Clean now serves Central and Southern Illinois, as well as Central Indiana — with five branch locations spanning a 70-mile radius from each location. Aside from janitorial services, ESS also offers hard-surface refinishing, carpet cleaning and window cleaning.
Taylor says ESS prides itself on staying current on the latest cleaning technologies and trends, trying to make sure they are an option for clients. Most recently, they launched the Health Smart Infection Control service, which implements a series of high-demand services including antimicrobial surface coatings and adenosine triphosphate (ATP) testing to make sure microbial levels on surfaces remain low while using limited disinfectants.
When it comes to clients, Taylor says ESS doesn't focus on any particular facility type. Instead, the bigger factor is finding a good fit when it comes to values and being able to provide what the customer is looking for. Meanwhile, he avoids overpromising and underdelivering, which typically leads ESS away from large-scale office buildings run by property management companies.
"The pricing is usually pretty low on those, but we do focus on owner-occupied buildings," he says. "I would say that's kind of our niche. But then again, in the smaller communities, most of the buildings are owner occupied."
While ESS was originally founded back in 1995, it didn't take long for the management structure to shift. Taylor initially worked alongside co-founder Ron Goerne, but Goerne soon stepped away, prompting Taylor to re-evaluate not only the delegation of responsibilities, but the financial strategy of the whole company. During the first year and a half of business, ESS took big swings, spending large amounts of money on equipment, a nice office, an office manager and more — taking on a substantial amount of debt in the process.
Concerned about the anchor that debt could be, Taylor's primary goal when he took over in 1997 was to completely flip the business strategy. Cutting expenses drastically, Taylor sold most of the company's excessive belongings, he bought used cars, didn't take vacations, and he would often personally work on the frontlines. Meanwhile, he implemented a low-budget guerrilla marketing approach, which consisted of Taylor making calls and working hard to network for word-of-mouth brand recognition.
After five grueling years, Taylor hasn't forgotten the day in 2001 when he wrote his last credit check to pay off the remainder of the ESS debt. While difficult, he says those early days of climbing out of debt not only showed what the company could overcome, but it set the template for how business would be operated going forward.
"Ever since, we have operated without debt," he says. "If an opportunity comes along that is going to require debt, we don't even consider it. It saves us a whole bunch of time, energy and stress."
That's not to say that ESS doesn't expend some marketing dollars as revenues have continued to grow — but staying within budget without exceptions has been a cornerstone of the company's identity and pillar of success.
next page of this article:
BSC Proves Hard Work Pays Off
---