Faces of the Frontline
Faces of the Frontline Honors Maria Judith Vazquez, System 1 Facility Services
---
BY James DeGraff, Associate Editor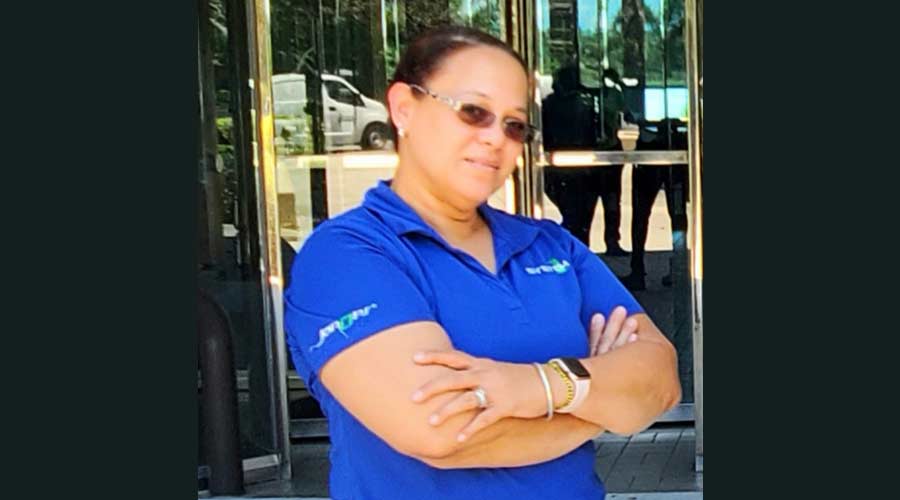 Maria Judith Vazquez has been a full-time area supervisor with System 1 Facility Services, Republic, Missouri, for just under two years, but through a quick ascent — taking on more responsibilities and mastering her craft for customers and tasks alike — it seems considerably longer than that.
To be an effective area supervisor, it requires not only a strong sense of organization to make sure facilities are properly staffed and cleaning tasks done correctly, but interacting with customers and ensuring that all their expectations are met. When it comes to checking these boxes, Vasquez immediately came to mind for System 1 Facility Services District Operations Manager Robert Villot, noting how he can always count on Vasquez to make sure nothing falls through the cracks in her territory.
"Maria Judith always volunteers to do additional tasks in the office and assists those who need help, offering her expertise to multiple departments," reflects Villot. "Despite having a lot of work, Maria Judith is constantly asking how others are doing and finding out how she can make their work easier."
The passion Vazquez brings on a consistent basis makes her ideal for training new candidates, and ensuring they keep up with protocols as they evolve in an increasingly scrutinized cleaning landscape. The goals she sets for herself routinely exceed the standards set for departments, inspiring fellow team members to bring the same energy to the job.
"She's one of our best supervisors," Villot adds. "We know we can count on to have a job completed to the satisfaction of our clients."
Last Friday was Employee Appreciation Day. For tips on how to celebrate hardworking custodians, check out four actionable strategies here.