Cleaning Challenges Of Unfamiliar Floors
Entrance Matting Minimizes Floor Soil
---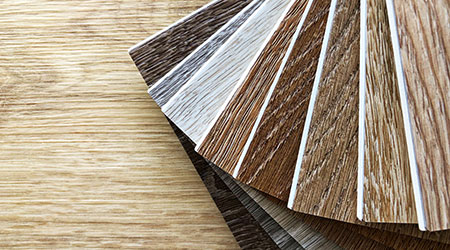 As with any hard floor, caring for LVT/LVP starts with high-quality entrance matting. An ounce of prevention is worth a pound of cure, after all, and having adequate matting for the traffic in the building will prevent the most harmful grit from getting onto the floor in the first place. To keep matting free of soil, daily vacuuming and regularly-scheduled laundering is recommended.
"Sand is the enemy of the wear layers on LV products, and 80 percent of the soils that get to the flooring material are dry," says Thompson. "Matting can remove up to 90 percent of those soils, making it the most important way to maintain these floors on a daily basis."
Of course, there will always be some soil that makes it past the matting and onto the hard floors. Removing these soils on a daily basis is a must for protecting the longevity of floors. "Keeping grit and micro grit off the floor reduces or eliminates the potential of scratching," says Hulin.
Dry soil can be removed using a microfiber dust mop, vacuum, or autoscrubber with a cylindrical, soft bristle brush. For wet cleaning, microfiber mops or autoscrubbers with a squeegee and neutral cleaner work effectively. Alternative options include engineered water, as it has the lowest pH and is completely free-rinsing.
In general, routine dry and wet cleaning should be performed daily. Additional needs may go up or down based on traffic in a particular building or area.
Periodic maintenance to remove heavy, embedded soiling is typically performed once or twice a year. Using cylindrical brushes with an 8 to 9 pH cleaner serves as an effective removal setup. Traditional blue and green scrubbing pads are too aggressive for LV flooring.
Some flooring manufacturers permit the use of white and red pads for maintenance. Consult the manufacturer's technical team before using any pad as certain options wear layers of LV products and deteriorate the 3D-printed surface.
Unlike VCT, most manufacturers of LV products do not recommend using floor finish systems. The factory coating is intended to be maintained, not stripped and refinished. Since scratches to the surface cannot be repaired, the use of rotary machines, abrasive pads or any chemical with a pH above 9 isn't recommended.
"The design of the tile, whether wood grain or stone, is only as thick as a sheet of construction paper we used back in the days of art class," says Bill McGarvey, director of Training and Sustainability at Philip Rosenau Co., Inc., Warminster, Pennsylvania. "Once it's damaged, there is little if anything that can be done to repair the appearance."
Thompson also suggests using chair protectors with LV products, as any scratch on the wear layer is a lasting scar that reduces the lifespan of the floor.
previous page of this article:
Luxury Vinyl Flooring Provides Simpler Maintenance, Installation
next page of this article:
Unique Cleaning Requirements For Different Floors
Disclaimer: Please note that Facebook comments are posted through Facebook and cannot be approved, edited or declined by CleanLink.com. The opinions expressed in Facebook comments do not necessarily reflect those of CleanLink.com or its staff. To find out more about Facebook commenting please read the Conversation Guidelines.