Beyond The Bid
Customized Software Secures Long-Term Contracts
---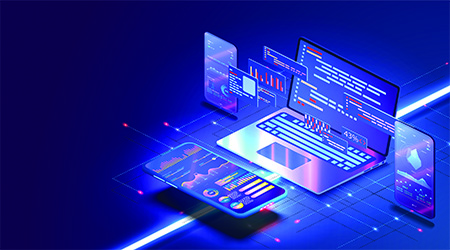 As 2021 draws to a close, building service contractors (BSCs) continue to face the financial fallout of COVID-19. Amidst supply shortages and fluctuating service costs, many struggled to meet the needs of existing accounts or accommodate demands for new services. Others lost accounts altogether.
According to Jason Pyne, product manager for Aspire Software, Chesterfield, Missouri, the high level of account volatility brought on by the pandemic remains a key challenge for BSCs today.
"Some clients closed their offices and no longer needed our services, which resulted in their accounts being placed on hold or canceled," he says. "At the same time, the pendulum swung the other way: Some clients required additional servicing, such as a day porters as well as a night crew to disinfect."
Add labor acquisition and retention issues to the mix, and BSCs have — in Pyne's words — been put through the wringer over the past 18 months. To add insult to injury, BSCs must now compete with a new crop of inexperienced service companies promising lower prices.
"A lot more contractors are now advertising as professional cleaners when they aren't," notes Jill Kegler, director of business development for Double A Solutions, Toledo, Ohio. "BSCs need to be able to differentiate themselves from these startups and newbies in the market. They need to figure out how to keep employees engaged and make them feel valued. And they need to figure out how to keep their existing customers and build profits with additional services."
next page of this article:
Educating Customers On Bidding Software