Celebrating Service
BSCAI Names Industry Award Winners
---
BY CP Editorial Staff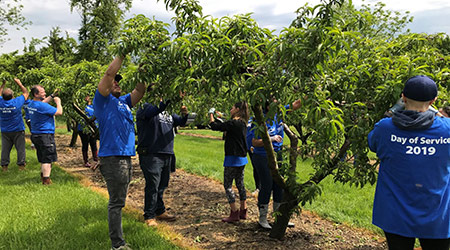 Arthur C. Barraclough Company Community Service Award
The Arthur C. Barraclough Company Community Service Award honors building service contractors for their active charitable efforts within the community. The winner receives a crystal award to display commemorating their contributions, as well as a $1,000 cash donation to the charity of their choice on behalf of BSCAI. The winner of this year's Arthur C. Barraclough Company Community Service Award is Bravo! Group Services, Bridgewater Township, New Jersey.
Bravo! was a standout candidate not only for the frequency of their community contributions, but the versatility of their efforts, as well. Key involvements include America's Grow-A-Row Organization where employees volunteer to harvest fruits and vegetables and provide resources; The All-Stars Project, a non-profit organization that places young adults from the inner city into a corporate environment in which Bravo! offers summer internship opportunities; and volunteer teams for multiple food banks across various locations in New Jersey and Virginia.
"We strive for achievement and stability as a company, so we can give back to those who need our help," says Frank Wardzinski, chief operating officer of Bravo! Group Services. "Our community service efforts are scheduled during different times throughout the year, so we are able to enlist as many BRAVO! volunteers as possible without overlapping events."
In addition to their longstanding charitable partnerships, Bravo! took initiative to help assist frontline workers who had endured hardship or lost loved ones during the ongoing COVID-19 pandemic with the launch of a GoFundMe campaign in June. The efforts have since raised over $7,000 for affected families.
"We were very pleased with the results of our campaign, which demonstrated how our BRAVO! teammates and clients, despite their own personal challenges during this pandemic, opened their hearts to donate to this fundraiser," says Wardzinski. "This campaign has helped offset medical expenses for impacted employees, as BRAVO! continues to support our teammates on the frontlines in their fight against COVID-19."
BSCAI New Member of the Year Award
BSCAI's New Member of The Year award is given to a new member company for its participation in association events, committee involvement, attendance at regional events, participation in the certification program and overall impact on BSCAI. This year's winner is Kleen-Tech Services, LLC, Denver.
Nominated by Paul Taylor, president of ESS Clean and treasurer of BSCAI, Kleen-Tech beat out other strong candidates. The win proves the dedication Kleen-Tech has shown since becoming a member of BSCAI last year.
"It does speak to our willingness to participate in committees and work with other members, and more importantly, our commitment to development," says Tracy White, Kleen-Tech's proposal and corporate communications coordinator.
According to Taylor, Kleen-Tech has attended BSCAI's 2019 Contracting Success Conference and its 2020 CEO Seminar since joining the association in October of 2019. Of course, the COVID-19 pandemic caused BSCAI to cancel in-person events for most of 2020, meaning Kleen-Tech had fewer opportunities this year.
Taylor had good things to say about Kleen-Tech and its President and CEO, James Vaughan, in the nomination he submitted.
"James and Kleen-Tech are great examples of the impact that BSCAI membership can have on an organization. It is good to see a new member getting involved in the engagement committee to share that experience with other, less engaged members and prospects," says Taylor.
The benefits of Kleen-Tech's involvement have been a two-way street. White says the BSCAI membership has allowed Kleen-Tech to build relationships with other vendors, which benefits all parties involved.
"We've been able to collaborate and hear how other people are doing, as well as share our experiences," says White.
BSCAI Building Service Employee of the Year Award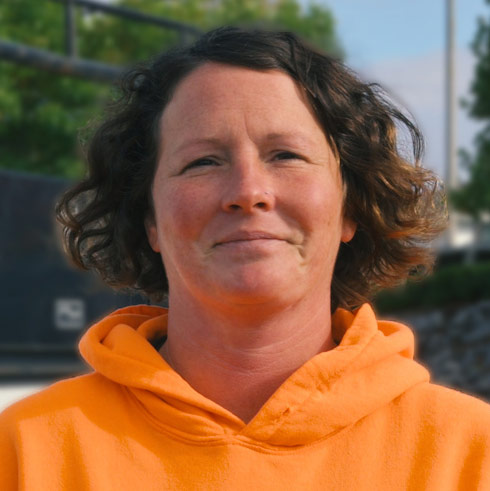 As the Employee of the Year Award winner, Sarah Berquist will receive $1,000, a handsome plaque and a medallion
The BSCAI Building Service Employee of the Year Award honors a frontline team member who demonstrates the qualities of a superior custodial employee through his or her job performance, civic involvement and family role. The winner of the 2020 BSCAI Building Service Employee of the Year, presented by Hillyard, is Sarah Berquist of MSNW Group, Fendale, Washington.
In her more than year and a half as a custodian for MSNW Group, Berquist not only has perfect attendance, but she's managed to demonstrate honesty, integrity, loyalty and responsibility during every one of her shifts. She interacts well with the company's clients and remains aware of what each seeks in terms of service.
"Sarah is an exemplary team member, working toward the betterment of MSNW," says Terell Weg, president of MSNW Group. "She's willing to share information and mentor, setting an excellent example to everyone around her. She has a true ownership mentality and serves the clients and team to the best of her ability."
Berquist also demonstrates a great deal of compassion for the members of society who are struggling. For example, homeless people can congregate on the property at which she works. Berquist strikes a delicate balance by respectfully asking them to move off of the premises, while at the same time making them feel valued as human beings.
"She is firm but respectful and people respond well to that," says Weg. "Most importantly, Sarah's service is always done with a smile on her face."
Berquist keeps her uniform in pristine condition and actively promotes the services MSNW provides to others.
Asked for a response to being named BSCAI Building Service Employee of The Year, Berquist says: "I am honored and humbled by this award. I love MSNW!"
Additional Awards
Skip Marsden Education Excellence Award
AffinEco, LLC
BSCAI Cleaning for Health Award
Presented by ProTeam
4M Building Solutions
Industry Service Award
Affinity HR Group, Inc.
Image Awards
Mid-Size Company: ESS Clean, Inc.
Large Company: MSNW Group, LLC
Safety Awards
Category A: Inside and Out Maintenance, LLC,
Flair Building Services
Category B: MSNW Group, LLC,
Saber Building Services, Inc., ESS Clean, Inc.
Category C: Service by Medallion,
Enviro-Clean Services, Inc.
Category D: 4M Building Solutions,
BRAVO! Group Services,
Diversified Maintenance Systems LLC
previous page of this article:
CLEAN Award Winners Embody BSC Excellence
---